A World War II veteran who was a prisoner of war in Germany during the last few weeks of the war will be celebrating his 100th birthday soon — and will be returning to Germany for the first time since the war. 
Born in rural Ohio on Oct. 31, 1923, 1st Lt. Wallace "Wally" King, 99, told Fox News Digital that he attended all 12 years of school in the same building — and graduated in May 1941 with just 32 total students in his class.
"All 16 [of the] boys were in military service in World War II," he told Fox News Digital in a phone interview. 
TIKTOK STAR AND WWII VETERAN 'PAPA JAKE' TURNS 100, WANTS FUTURE GENERATIONS TO KNOW HIS STORIES
Since he was a child, King wanted to fly airplanes. 
He idolized Charles Lindbergh and played with model airplanes. 
At the time, the Army Air Corps (the U.S. Air Force did not exist yet as a standalone branch) required that pilots have two years of college and be over the age of 20. King had neither of those qualifications.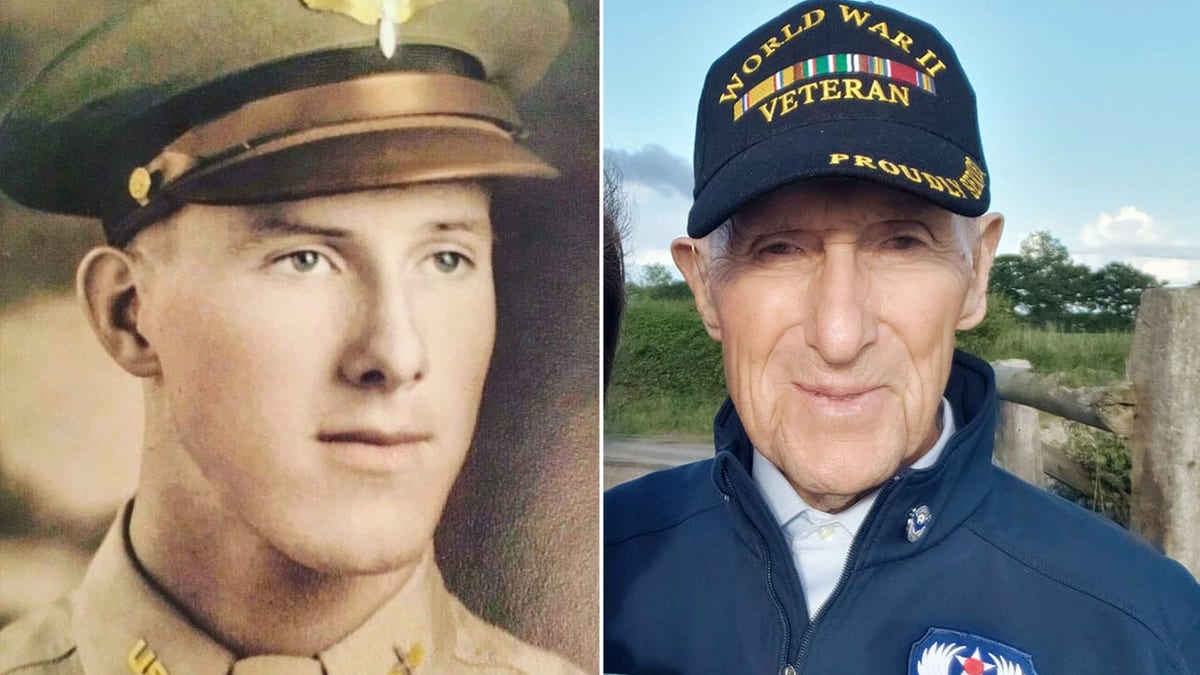 About a year after King graduated from high school, the requirements for pilot training changed to just high school graduates over the age of 18. 
In the summer of 1942, King applied for cadet training and was accepted. He was put on the inactive reserve and remained in Ohio until January 1943.
At that time, the U.S. Army called up all future aviation cadets into regular Army basic training, King told Fox News Digital. 
"Everybody wants to help you when you become a pilot."
He then went to Centenary College of Louisiana for additional trainings before moving onto a dedicated training center. 
"Everybody wants to help you when you become a pilot," he said. 
Afterward, King went to primary, basic and advanced flying school, was given his wings, and was commissioned as a second lieutenant. 
By the time that was over with, it was the summer of 1944. 
WWII VETERAN IS WISHING FOR 100 CARDS ON HIS 100TH BIRTHDAY
"It was obvious to all my classmates in my class — and probably the previous two classes — [that we] were being trained as replacement pilots for the anticipated losses on D-Day," he said. 
"Well, those losses didn't occur because the Luftwaffe [the German army's aviation unit] didn't show. So shortly after, by the time I left to go overseas, they started closing that training school because they just didn't need any more pilots." 
King arrived in England shortly after D-Day.
He was later transferred to a fighter group located near Le Mans, France, he said. King flew all of his missions on the P-47 Thunderbolt airplane.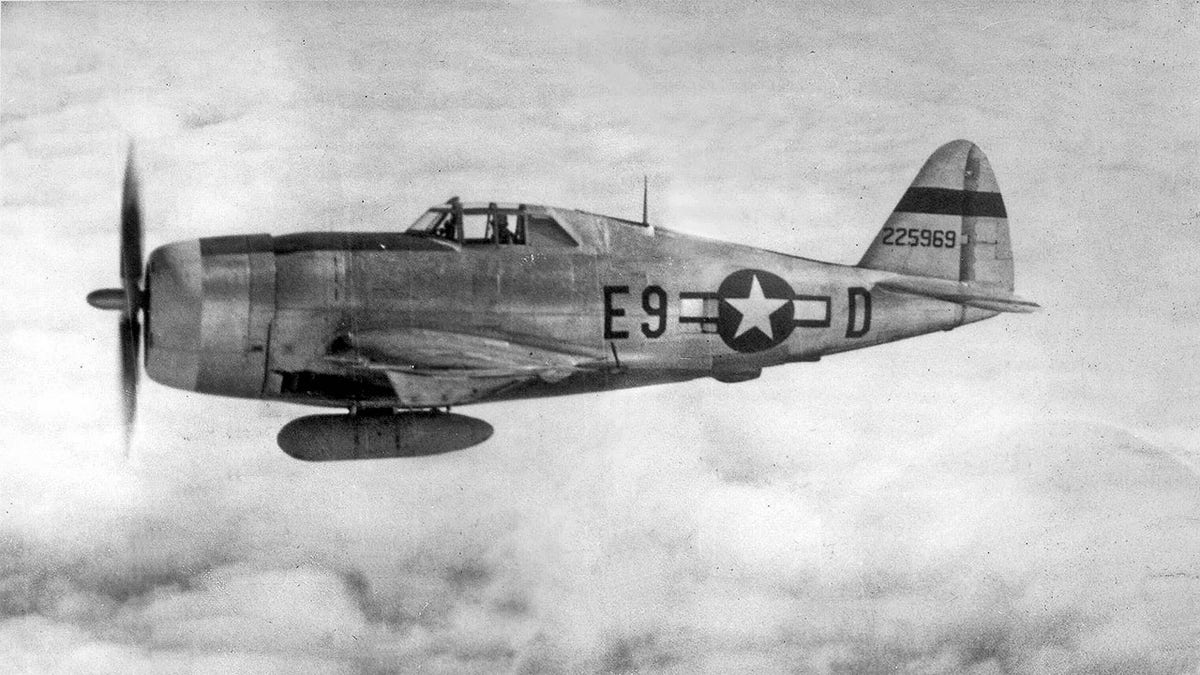 On his 75th mission, in April 1945, King was shot down. 
"I got hit by a light ground fire somewhere near the Russian front between the two armies and the plane caught on fire, which caused me to bail out," he told Fox News Digital. 
Wounded, he was captured by the Germans and "ended up with a German evacuation unit, hospital unit, on the Russian front." 
By that point, the war in Europe was "winding down," said King. 
BIRTHDAY BLISS: BRITISH WWII VET RECEIVES THOUSANDS OF CARDS FOR HIS 105TH BIRTHDAY
"The Russians were closing in on Berlin," he said. 
He described the German doctor who took care of him as a "humanitarian guy" who had cared for him and other wounded GIs out of a frame house south of Berlin. 
The Americans "were in the attic" of the house.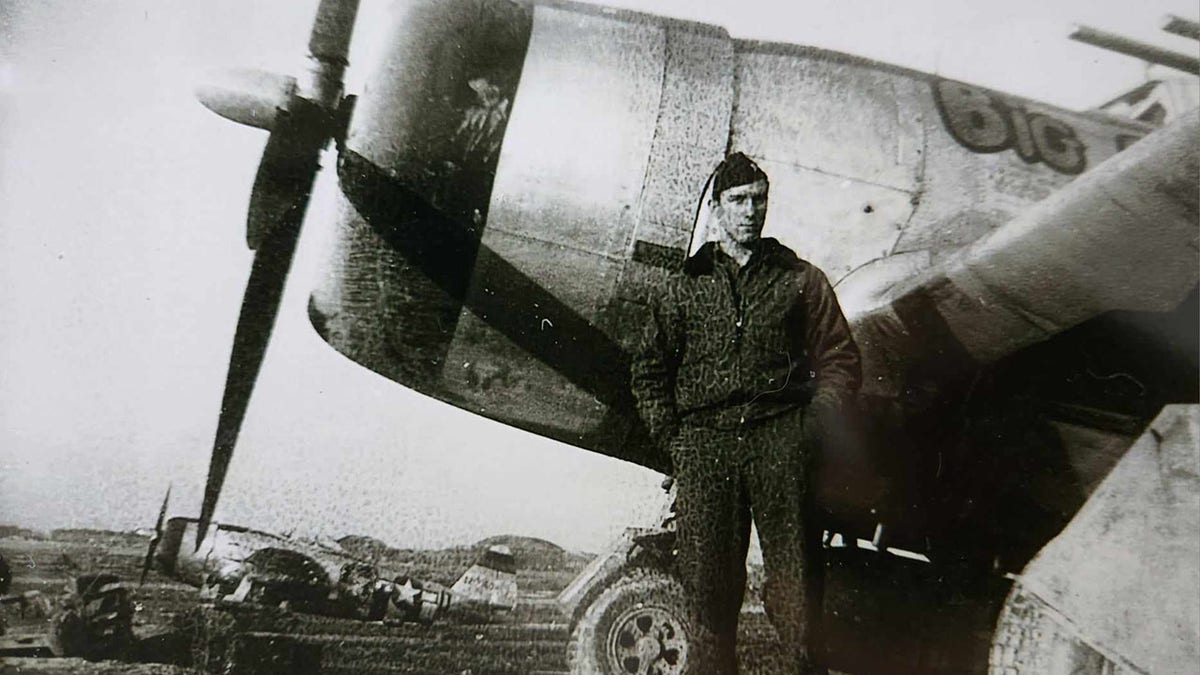 The doctor "had collected eight GIs that were badly wounded," he said. "They were unconscious the entire two weeks I was with this medical unit." 
The soldiers who were wounded most severely were handed over to the American bridgehead, said King. 
He then spent three days hiding from SS soldiers before making a daring escape in the dead of night with three other American soldiers, the German doctor and German soldiers who had surrendered. 
VETERANS ARE HONORED AT ILLINOIS DINER WITH 'GOOD FOOD AND GOOD SERVICE'
"After the third day [the doctor] said, 'We're going to go see American bridgehead give up," recounted King. "So we did. Driving after midnight, no lights — trying to avoid any possible German roadblocks because the German army was threatening to shoot anyone trying to escape Berlin." 
After he was back in American hands, he was flown to France, where he spent an additional six weeks recovering in the hospital. He then returned home to Ohio. 
The German army was threatening to shoot anyone trying to escape Berlin.
Once settled back in the United States, King got his CPA license. He opened up a firm that still operates today. 
He flew regularly until he was 50 years old. 
CLICK HERE TO SIGN UP FOR OUR LIFESTYLE NEWSLETTER
"Civilian airplanes always felt light and flimsy compared to World War II fighters," he told Fox News Digital with a chuckle. 
Today, King speaks at schools and to those at other organizations about World War II; he shares what the war was actually like from someone who fought in it.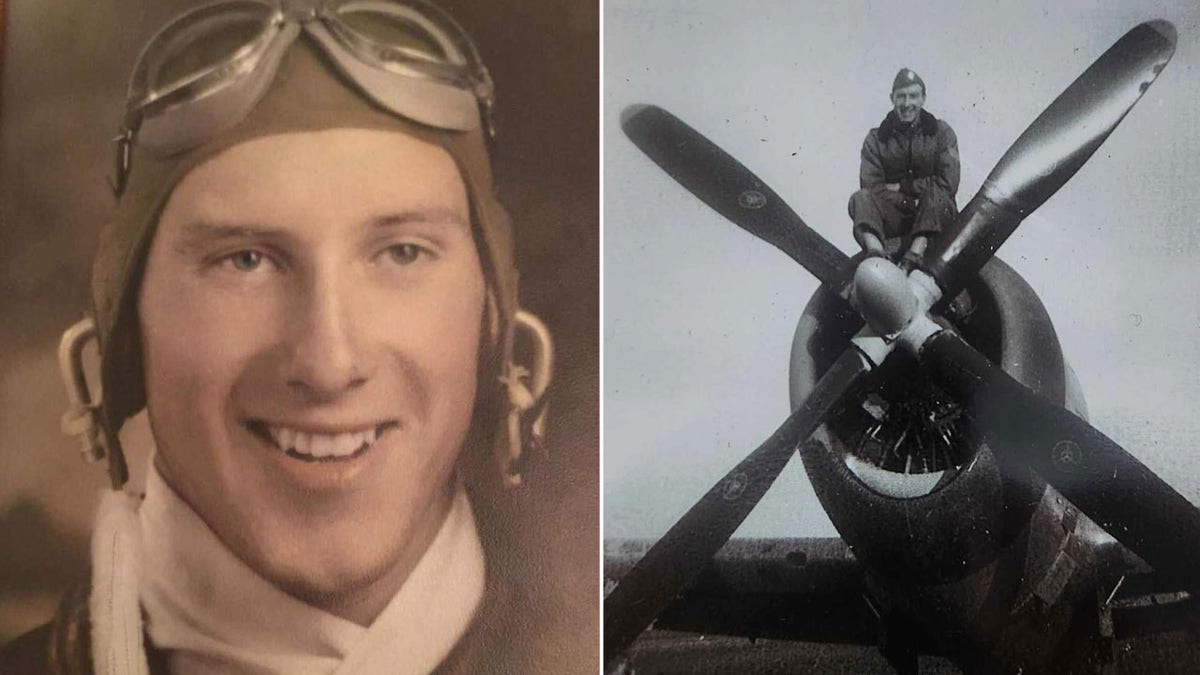 "There's nothing glorious about war. There's nothing admirable about war. It's just a nasty, dirty, filthy business," he said. "You're killing people and it's something that should be a last resort." 
King will celebrate his 100th birthday on October 31. 
Two days later, he will be joining the Best Defense Foundation, a nonprofit organization that provides "once-in-a-lifetime experience for our veterans," on a trip to Germany. 
He previously joined the organization on trips to Normandy and Pearl Harbor. 
War is "something that should be a last resort."
It will be his first time going back to Germany since he was a prisoner of war. 
He told Fox News Digital that he's eager to see "some of the places in Berlin" that he's read about — as he is in a far different situation than he was the last time he was in Germany. 
For more Lifestyle articles, visit www.foxnews.com/lifestyle.