A woman went on what she thought would be an ordinary walk during her lunch break only to spot an incredibly rare insect. 
Leonie Verkerk, 33, was shocked to see a grasshopper that was a vivid shade of pink instead of the insect's typical green coloring. 
Verkerk, an asbestos survey administrator, at first thought the creature was a caterpillar due to its unique coloring. Once she got closer, though, she realized it was a grasshopper, SWNS reported. 
KANSAS BOY FINDS RARE PINK GRASSHOPPER WHILE HUNTING FOR BUGS IN FAMILY'S YARD
The resident of Alvaston, Derby, England, told the British news service she had her sunglasses on and was walking when the insect caught her eye on the ground.
"I'm a bit of a nerd and I look for insects anyway, but when I saw it I thought it was a caterpillar at first," she recalled.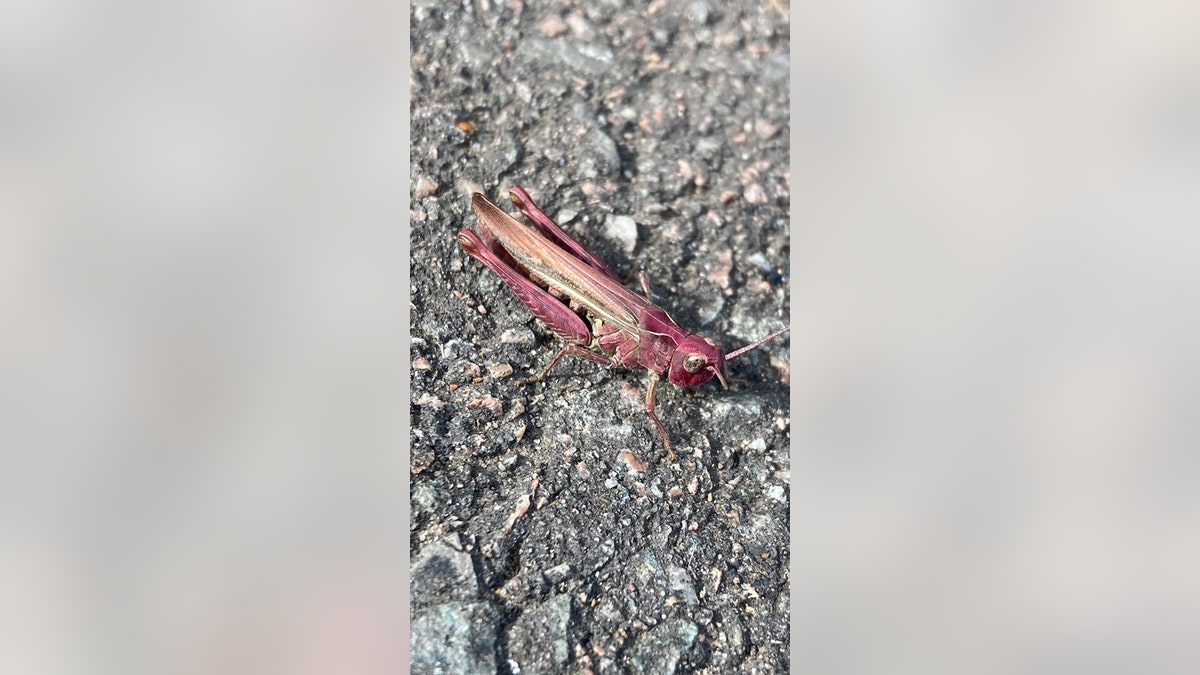 Verkerk said she was "shocked" to see it was really a grasshopper. 
MAN FINDS 'EXTREMELY RARE' PINK GRASSHOPPER IN TEXAS 
The chances of seeing a pink grasshopper in one's lifetime are thought to be roughly 1% — a statistic that Verkerk said she has heard before.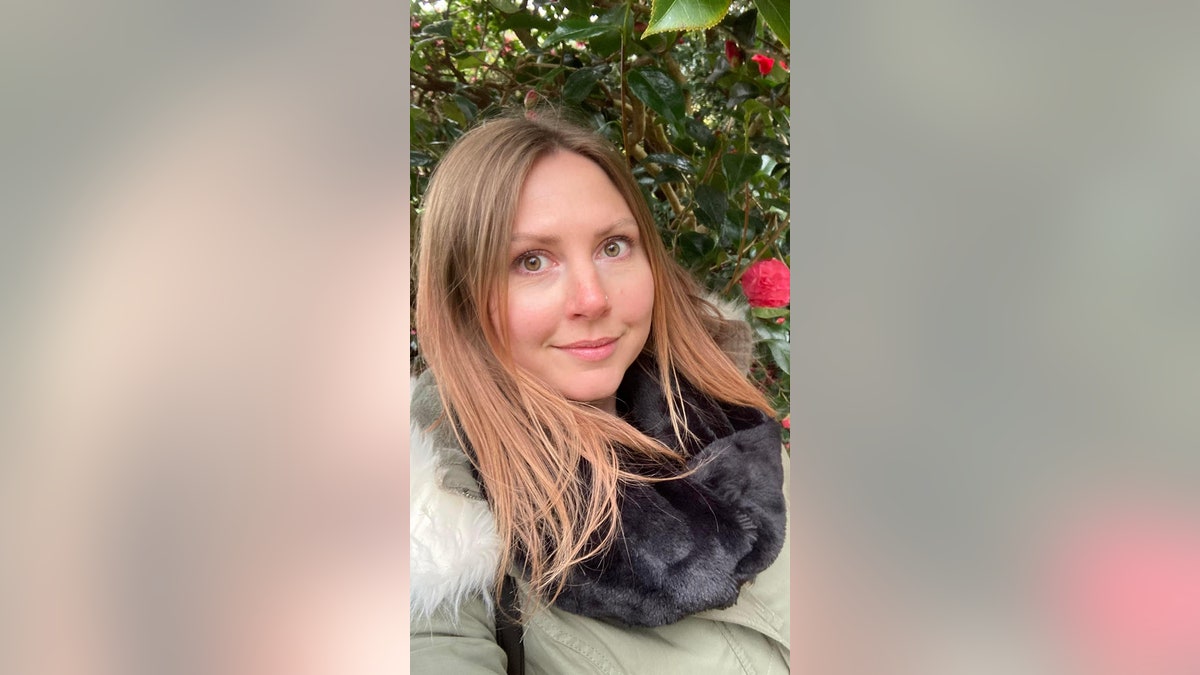 "I knew they existed because I'd read something about them before, but it wasn't until I googled [them that] I realized they're so rare," she recalled to SWNS. 
The lunch break walker said she tried to pick up the insect, but it "hopped off."
PINK GRASSHOPPER, UNUSUAL AND 'EXTREMELY RARE,' SPOTTED IN UK GARDEN
This is not the first time a rare pink grasshopper has been spotted in nature.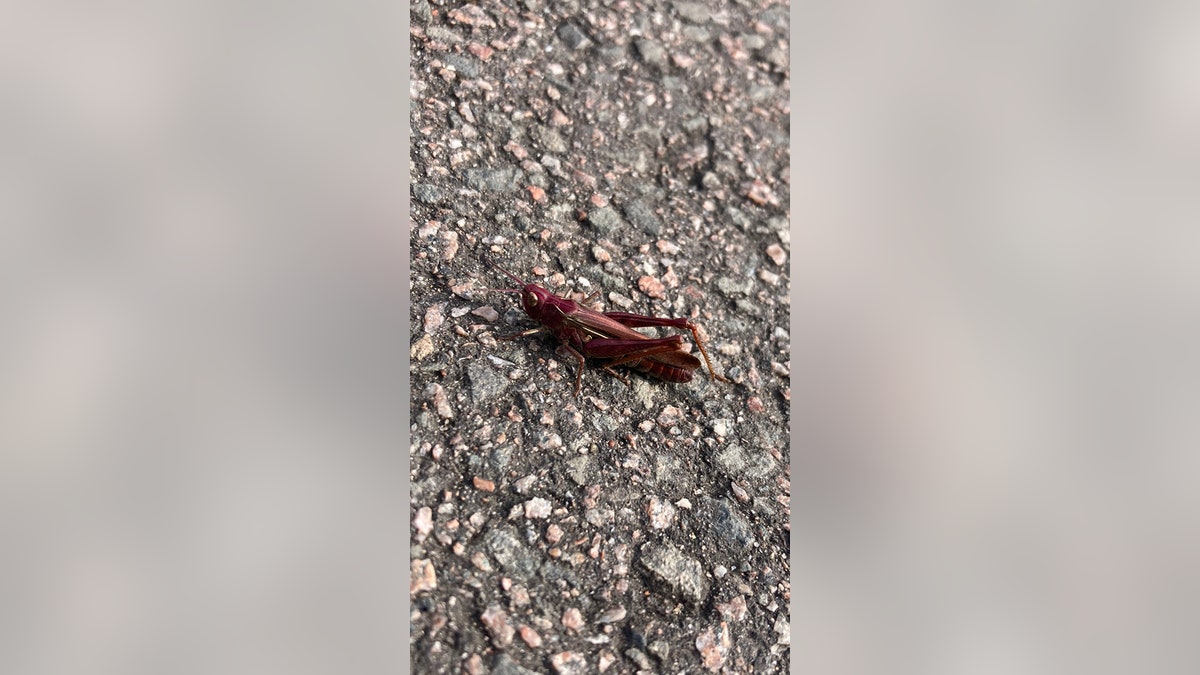 An 8-year-old in Arkansas City, Kansas, spotted one in his family's yard earlier this year — and kept it in a jar with access to leaves, food and water, according to reporting from John Shelman of The Cowley CourtierTraveler, a local news outlet. 
Pink grasshoppers have a rosy hue due to erythrism, a genetic mutation that results in the "overproduction of red pigment," according to the American Museum of Natural History (AMNH).
CLICK HERE TO SIGN UP FOR OUR LIFESTYLE NEWSLETTER
Erythrism can result in the reddish appearance of hair, skin, fur, feathers and eggshells in mammals, avian animals and several other wild creatures, Encylopedia.com reported.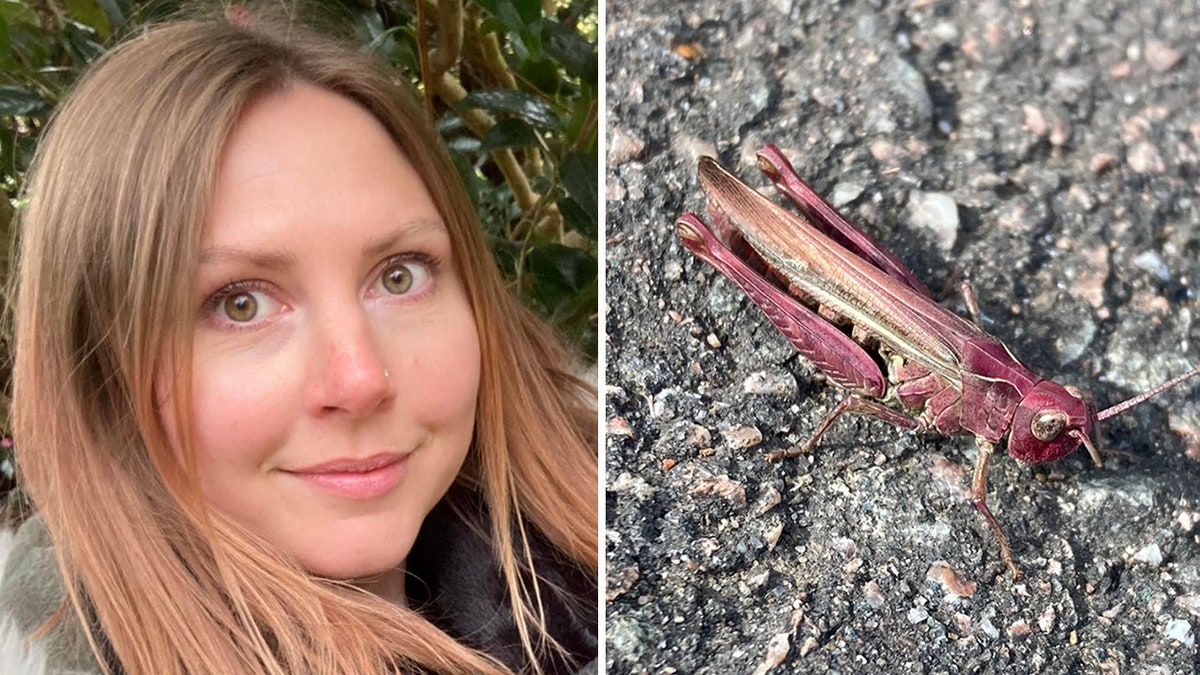 Pink grasshoppers have a hard time surviving long in the wild because their "vivid coloring" makes hiding from predators a more challenging task, according to the AMNH.
Fox News Digital staff contributed to reporting. 
For more Lifestyle articles, visit www.foxnews.com/lifestyle.