Seattle Seahawks wide receiver DK Metcalf was penalized on Sunday against the Cincinnati Bengals when he unnecessarily shoved defensive back Cam Taylor-Britt.
It appeared Metcalf was frustrated with the play on offense and took it out on the cornerback. Metcalf ran down the field looking for the ball with Taylor-Britt guarding him. As the defender ran back toward the ball, Metcalf came over from behind and gave him a big shove.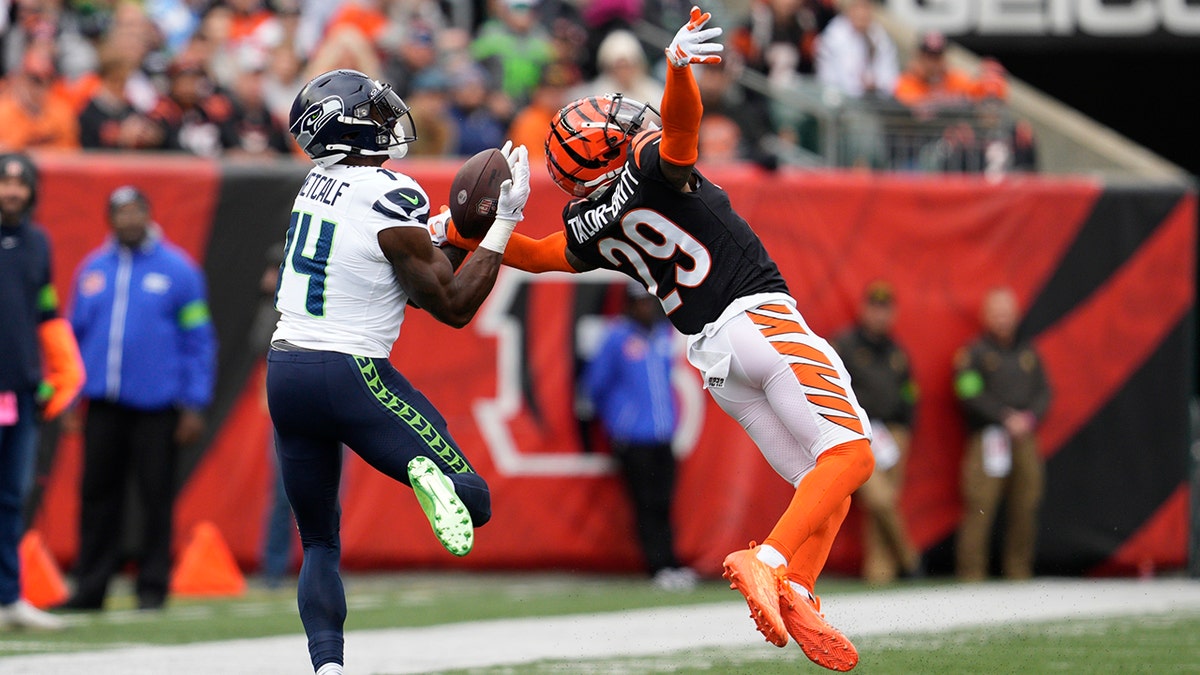 Metcalf was flagged for the shove.
Seattle entered the game against Cincinnati coming off of a bye week. The team defeated the New York Giants on the road two weeks ago. The Bengals were looking to get back to .500 with a win. Cincinnati topped the Arizona Cardinals last week.
APP USERS WATCH THE MOMENT HERE.
The Bengals led the Seahawks at the half, 14-10.
LAMAR JACKSON, JUSTIN TUCKER HELP RAVENS EKE OUT WIN OVER TITANS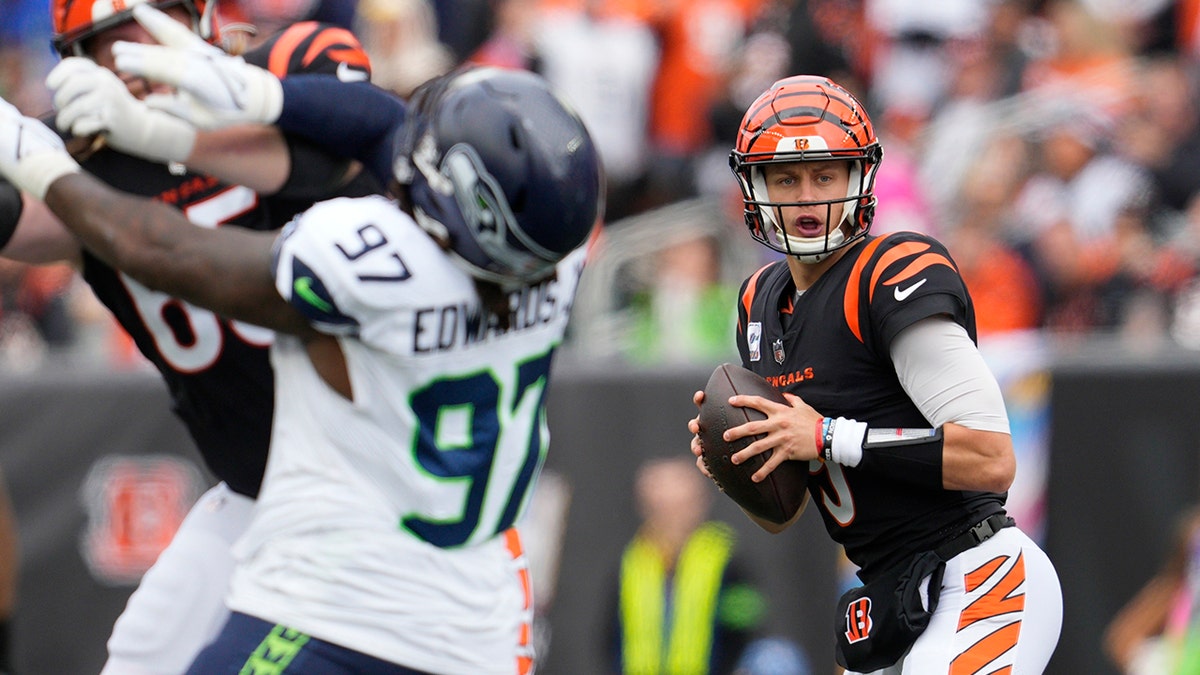 Metcalf had one catch for 12 yards and has been targeted three times. Tyler Lockett led Seattle in receiving with four catches for 53 yards. Eight Seahawks players had a catch at the break.
Joe Burrow was 18-of-22 with 143 passing yards and two touchdowns – one to Tyler Boyd and the other to Andrei Iosivas. Ja'Marr Chase led the team with five catches for 67 yards.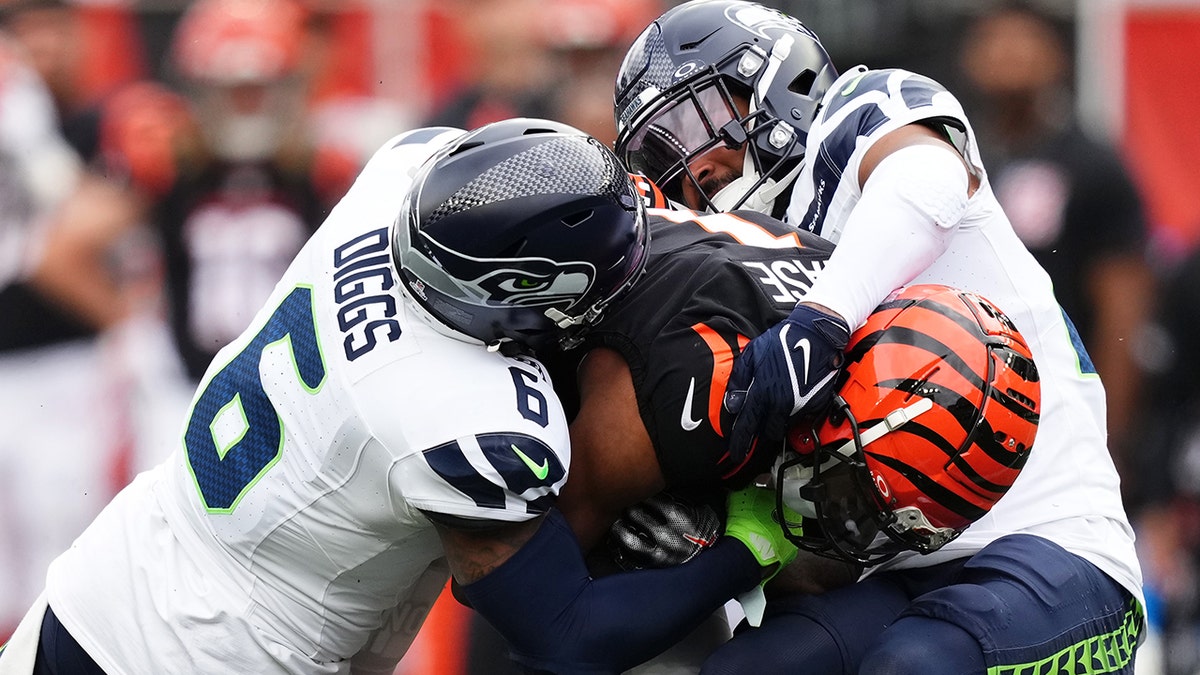 Boyd had six catches for 31 yards and Iosivas had the lone catch. It was the first touchdown of his career.