Priscilla Presley is debunking the rumored feud between her and her granddaughter Riley Keough.
During a rare public appearance, Priscilla, 77, argued that the relationship between her and Riley is amicable despite rumors over the Graceland estate.
When asked whether there was a chance that she and Riley could come together "on things," Priscilla responded with "that's a bunch of B.S."
REMEMBERING LISA MARIE PRESLEY: ELVIS AND PRISCILLA'S ONLY CHILD, SURVIVED BY MOTHER, 3 DAUGHTERS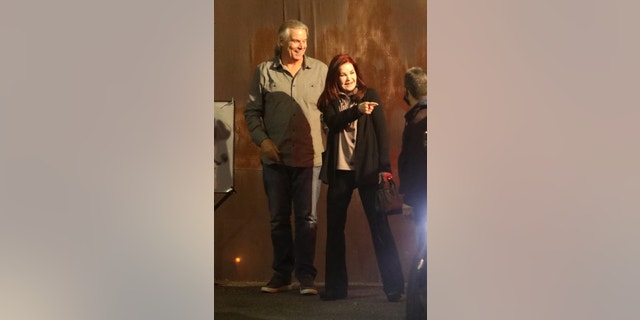 In the video, the person behind the camera continued to ask, "Don't believe what we're reading?"
Priscilla shook her head and suggested no.
"Are you guys OK? So, you guys are on good terms?" the camera person asked.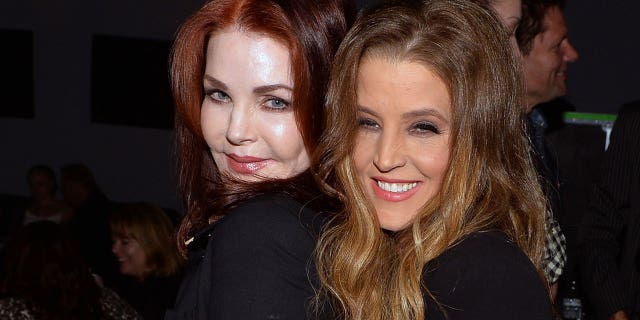 "Yes, we are . . . yep" Priscilla answered. 
Priscilla was seen in an animal-printed blouse with a black jacket. She was wearing a mask in the video while walking through the halls of an airport.
LISA MARIE PRESLEY WANTED DAUGHTER RILEY, NOT PRISCILLA, TO TAKE OVER LEGACY: GRACELAND EXEC
Her comments come after her and Elvis' only daughter Lisa Marie's devastating death, followed by rumored legal battles over the Graceland estate.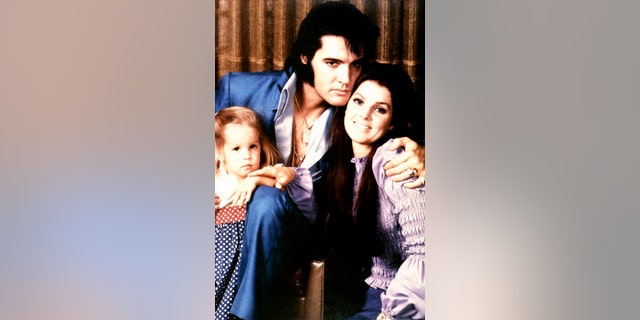 On Jan. 12 Lisa Marie died at the age of 54. She was taken to a Los Angeles hospital after sheriff's deputies responded to a "not breathing call," authorities confirmed to Fox News Digital at the time.
Following Lisa Marie's death, Priscilla filed documents to dispute who oversees her late daughter's estate. She took issue with the validity of a 2016 amendment to Lisa Marie's living trust.
In that amendment, Lisa Marie removed Priscilla and a former business manager as trustees and replaced them with her two oldest children, Riley Keough and Benjamin Keough, who would take over the trust when she died.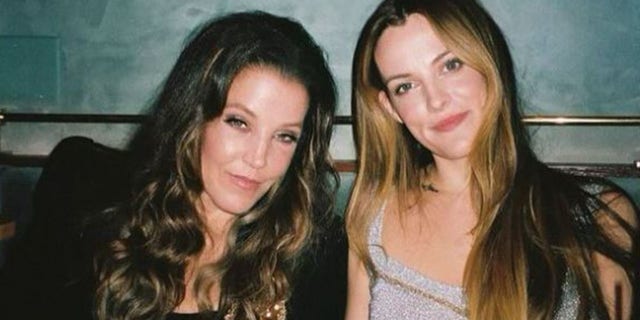 Benjamin died in 2020, leaving Riley as the sole trustee.
A living trust is a form of estate planning that allows a person to control their assets while alive but have them distributed if they die. It serves the function of a will if a separate will is not filed, as appears to be the case with Lisa Marie.
PRISCILLA PRESLEY SPEAKS OUT ON WHAT WOULD HAVE BEEN LISA MARIE'S 55TH BIRTHDAY
On February 1, which would have been Lisa Marie's 55th birthday, a managing partner at Elvis Presley Enterprises, Joel Weinshanker, revealed the late singer's last wishes.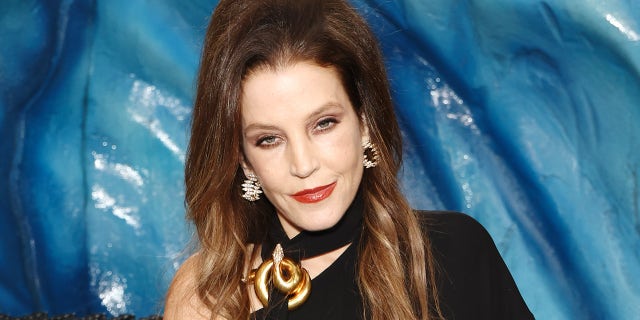 Before her death, Joel claimed that Lisa Marie was "very, very quite certain and quite direct about who she wanted to have the legacy [left] to."
"That was always Riley and Ben. There was never a question in her mind that they would be the stewards, that they would look at it exactly the way she did. Obviously, when Ben passed, it really sat with Riley," he said during an appearance on SiriusXM's "Elvis Radio."
"Although Riley is a movie star, she's an award-winning director, she had always had an interest and had always known that one day, she would be in charge of [things]."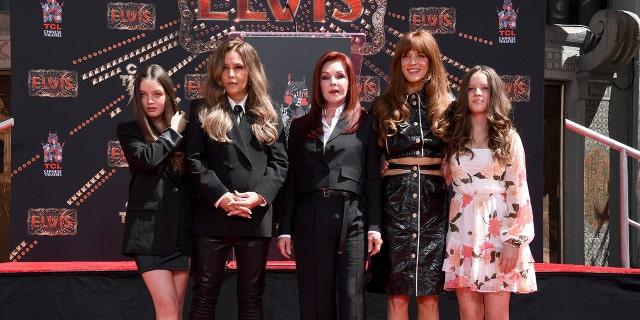 After her recent death, Lisa Marie's daughters Riley, Harper and Finley will receive Graceland, which is held in a trust, a representative for Graceland confirmed with Fox News Digital at the time.
"Lisa Marie's daughters inherit everything," the rep continued.
CLICK HERE TO SIGN UP FOR THE ENTERTAINMENT NEWSLETTER
Meanwhile, Priscilla Presley spoke out on her daughter's birthday in February and stated that she plans to "keep our family together" as she continues to mourn Lisa Marie.
"Today would have been Lisa's 55th birthday. My wish is to protect my three grandchildren and keep our family together," she told Fox News Digital in part.