The Philadelphia Phillies appeared to be heading towards a commanding 3-1 lead in the National League Championship series on Friday night, but the Arizona Diamondbacks had other plans.
Phillies manager Robert Thomson elected to bring closer Craig Kimbrel into game in the 8th inning, just one day after he gave up the game winning run to the D-Backs in the ninth inning of Game 3. Kimbrel, who had 23 saves during the regular season, gave up a leadoff double to Lourdes Gurriel on Friday night.
Evan Longoria then flied out to left, before pinch-hitter Alek Thomas stepped into the batter's box. The 23-year-old Diamondbacks outfielder then crushed a two-run homer to tie the game.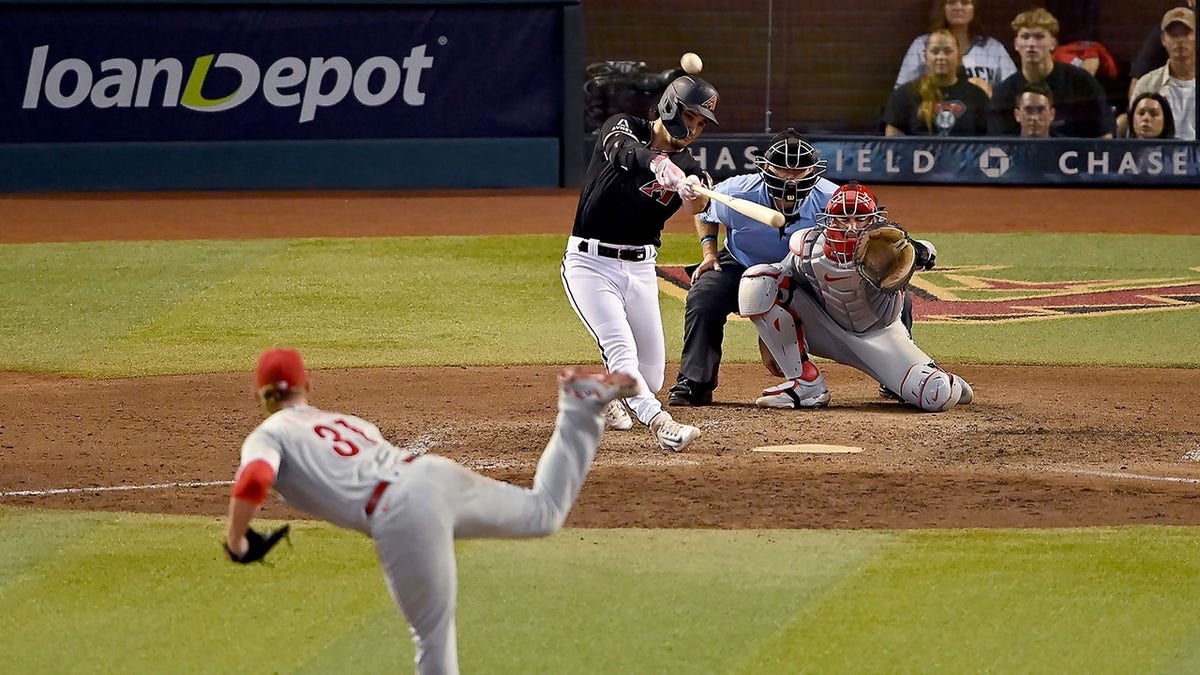 "That play is definitely something you see in your dreams," the 23-year-old Thomas said. "So for it to come in real life, for it to happen to me, it's awesome. Just so grateful to have that moment."
A few batters later, Arizona catcher Gabriel Moreno drilled the go-ahead RBI single in front of the raucous crowd inside Chase Field.
OVER 60 YEARS OF MVPS: A LIST OF ALL MLB WORLD SERIES MVP AWARD WINNERS THROUGH THE YEARS
The retractable roof at the D-Backs home ballpark was closed for Game 4 after temperatures reached a record 104 degrees in Phoenix on Friday.
Kyle Schwarber, whose fourth-inning homer sparked Philadelphia's comeback from a 2-0 deficit, doubled with two outs in the ninth off Paul Sewald, Arizona's eighth pitcher. Sewald struck out Trea Turner for his fifth save of the postseason.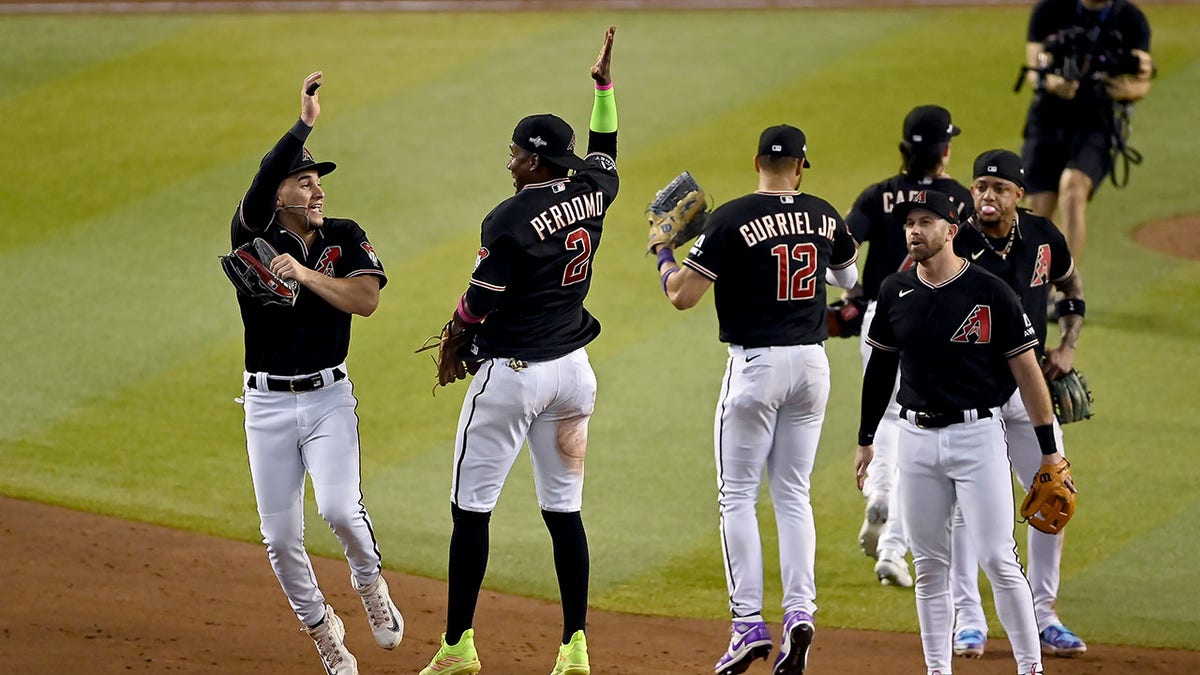 "Huge contributions from everyone," Arizona outfielder Corbin Carroll said. "We knew we need it, being a bullpen game. Some huge hits today — almost too many to count. An unbelievable win."
Arizona, in the postseason for the first time since 2017, lost the first two games of the series at Citizens Bank Park. The Diamondbacks built a two-run lead against the defending NL champions on run-scoring singles by Rivera in the second and Moreno in the third.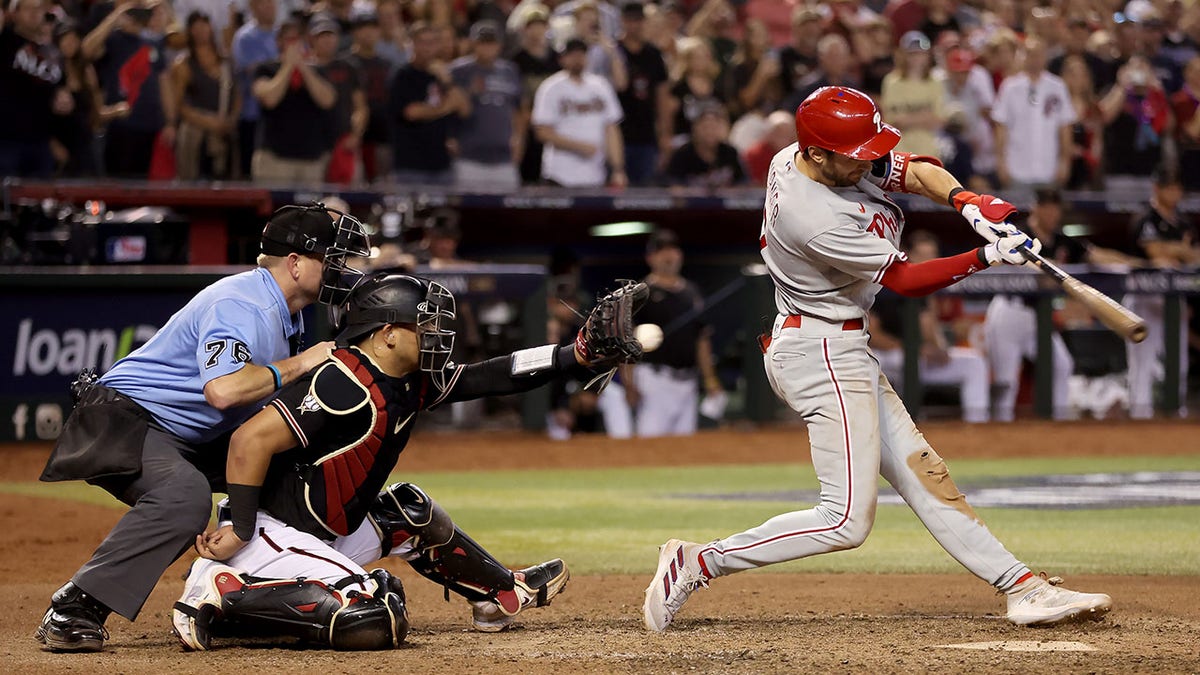 The Phillies will turn to Zack Wheeler for Game 5, and likely Aaron Nola for Game 6. Meanwhile, Zac Gallen is scheduled to take the mound for the Diamondbacks in Arizona's final home game of the series.
A crucial Game 5 is scheduled for 8:07 p.m. on Saturday.
The Associated Press contributed to this report.