Carolina Panthers punter Johnny Hekker took the bait on Sunday in the game against the Miami Dolphins and was penalized.
Hekker lost his cool as Dolphins linebacker Cameron Goode got in his face. It is unclear what the two players were talking about, but it was enough for the punter to throw his own head toward Goode.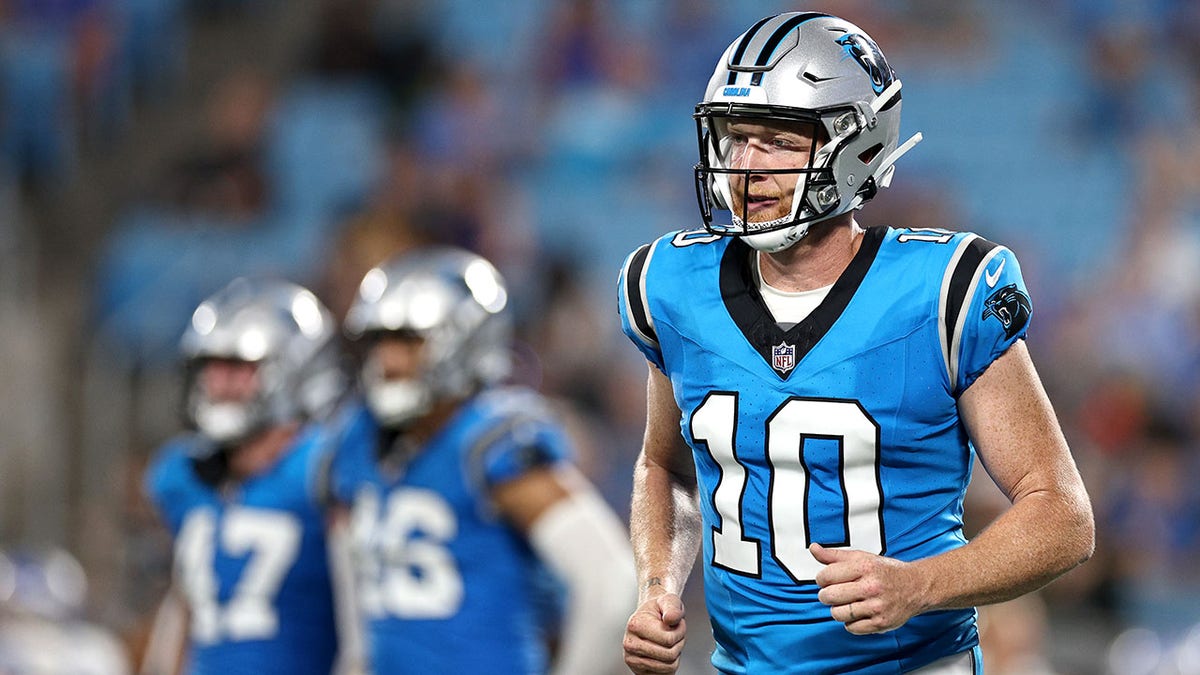 The punter initially pushed Goode away from the sideline and then got into his face. Hekker initially appeared to have headbutted Goode, and the linebacker fell to the ground. However, Goode was seen smiling on the ground as a penalty was called on the Panthers captain.
APP USERS VIEW THE MOMENT HERE.
Hekker talked about the moment to reporters after the game.
DOLPHINS' TUA TAGOVAILOA TOUCHES ON ISRAEL AFTER WIN: 'THIS WORLD NEEDS PRAYER'
"It was not a headbutt," he insisted. "There was no malintent. It was a moment where I was just walking up and having further conversation with the guy after the play. Got close, maybe got baited a little bit. And he flopped back and fell backwards and took the ref out in the process. The ref took offense to that, threw the flag.
"Put myself in a bad situation. Really, I gotta own that. It was nothing worth pursuing. The play was dead and over. There was no reason to go back after guys. It's frustration in the moment and you gotta do like when you're taught like a kid—just walk away. You just gotta walk away."
Hekker said he and Goode's masks "barely touched" and said Goode "sold it well."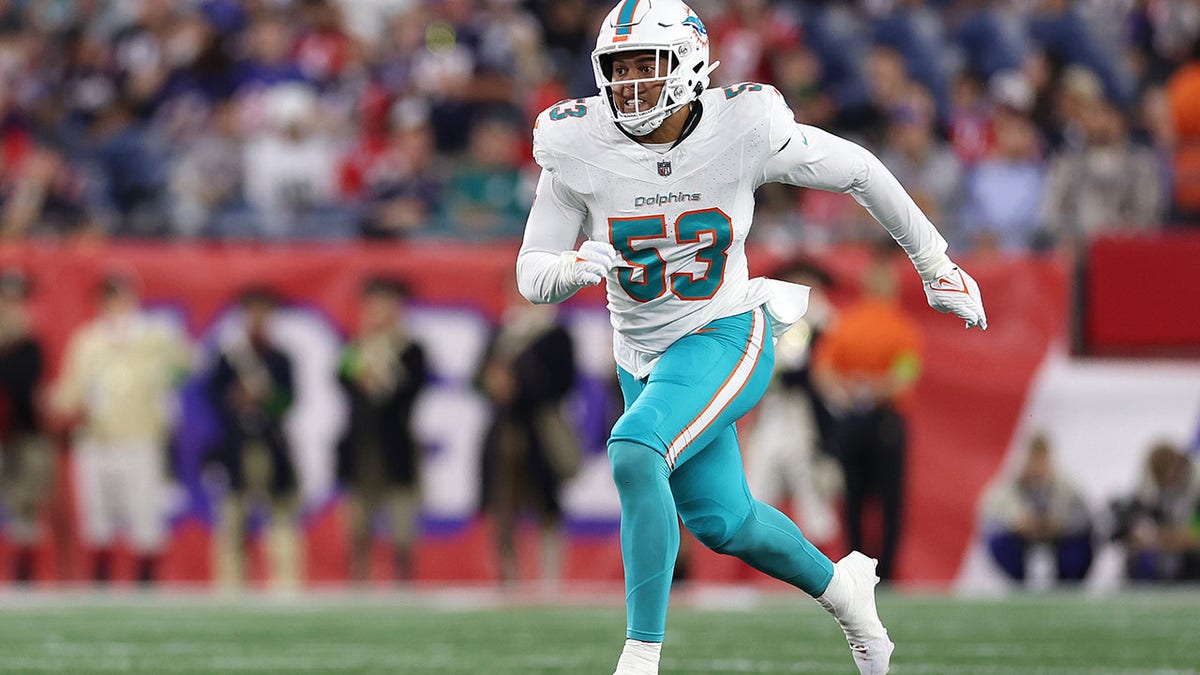 Miami won the game 42-21 after going down 14-0 early.