Ohio bodycam footage shows suspects hiding in unusual places during an Elyria drug bust last week – including a clothes dryer.
Elyria Police Department officials arrested a whopping seven suspects May 6, after observing Brandon Sherrill run into a house on Kenyon Avenue. 
Sherrill had an outstanding warrant in his name, prompting officers to enter the house and inspect the property.
Suspects Stephanie Price, Michael McClosky, Autumn Eggers, Jason Smith and Sherill were all arrested, police officials said.
Two other suspects were arrested for drug-related offenses: Ean King and Michael Major. King has been charged with felony possession of fentanyl and methamphetamine, while Major was charged with possession of methamphetamine and drug paraphernalia.
NURSES INSPIRE OHIO WOMAN WHO BEAT CANCER TO BECOME ONE OF THEM: 'WE NEED PEOPLE LIKE HER'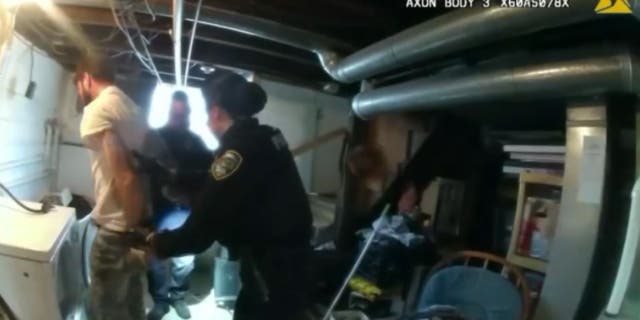 As the leased tenant of the house, Major was also charged with permitting drug abuse in the home. Major allowed the officers to enter the home when they approached the home.
As officers searched the house, the suspects' unusual hiding places were gradually revealed: Smith was found under blankets in the basement and Price was hiding in the attic. Sherill was found hidden under the basement's stairs.
OHIO OVERTURNS CONVICTION OF MAN FACING UP TO 12 YEARS FOR STEALING LEAF BLOWER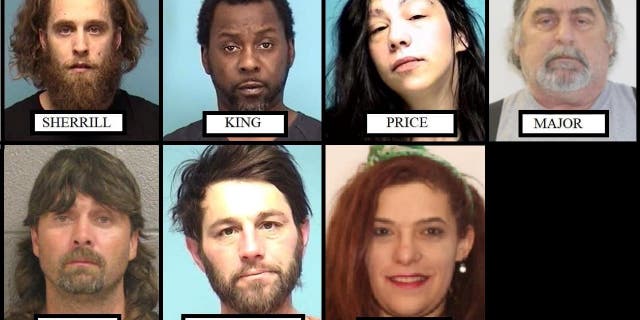 Meanwhile, McClosky was found hiding in the clothes dryer. Bodycam video shows officers demanding McClosky get out of the dryer while they arrest him.
Officers recovered several drugs at the scene, including fentanyl, cocaine, methamphetamine and marijuana. They also found hypodermic syringes, Xanax and various drug paraphernalia.
The Police Department praised their officers' actions, saying that the arrests have made the community safer.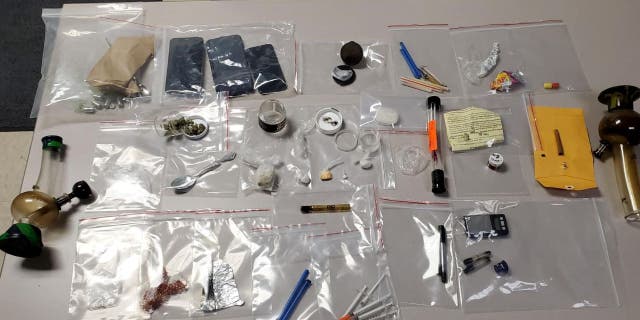 "The Elyria Police Department believes the arrest of these individuals has made the Eastern Heights Neighborhood and the community a safer place," police said in a statement.