Caleb Williams may be the defending Heisman Trophy winner and consensus No. 1 pick in next year's NFL Draft, but he is human.
And human is exactly what he looked like against No. 21 Notre Dame on Saturday night.
The Fighting Irish took care of Williams all night in their 48-20 win over No. 10 USC.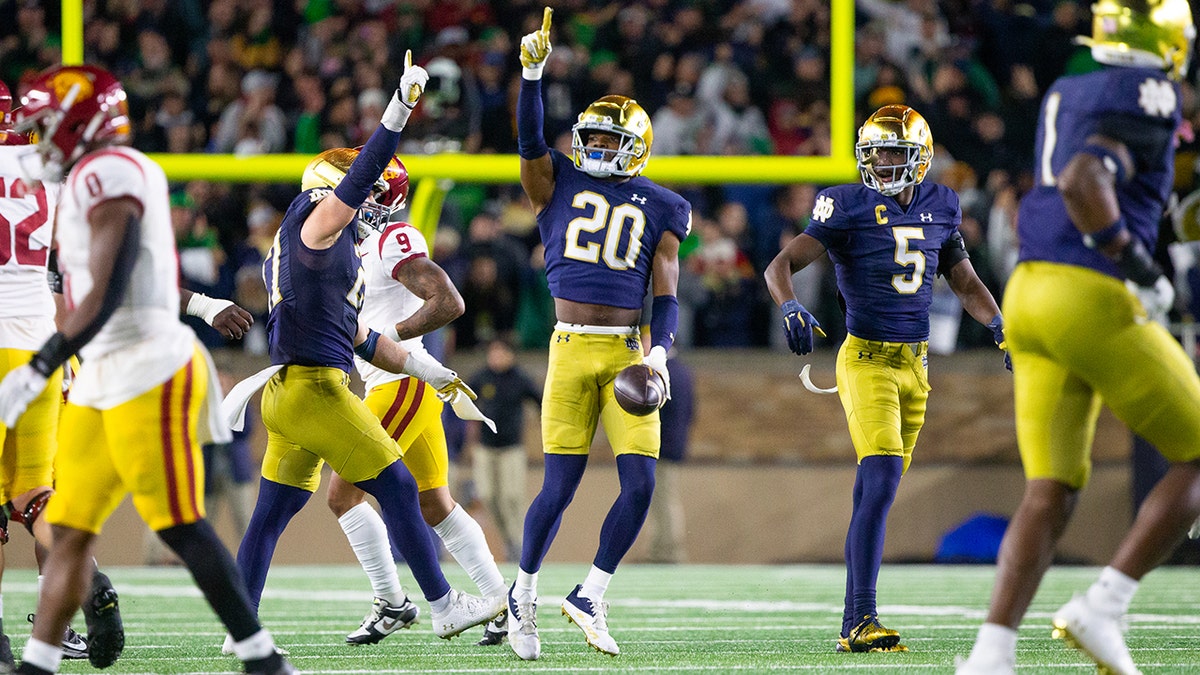 The Fighting Irish kept Williams in check from the jump – in USC's seven first-half drives, they scored just six points, Williams threw three picks, they punted once, and turned the ball over on downs another, as Notre Dame took a 24-6 lead into the locker room. In fact, Williams' first interception came on just the fourth play of the game.
USC got some momentum on their side when MarShawn Lloyd rushed for a 31-yard touchdown, but the Irish answered right back when Sam Hartman found Chris Tyree for a 46-yard score.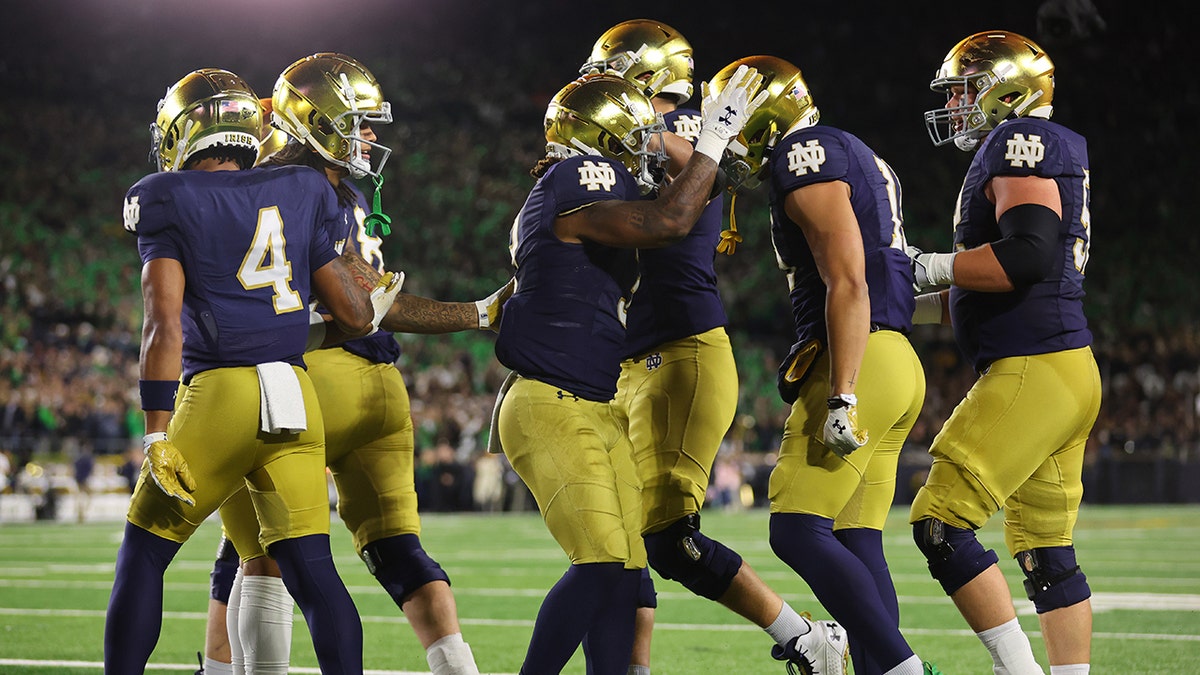 NO. 7 WASHINGTON BEATS NO. 8 OREGON WHEN LAST-SECOND FIELD GOAL MISSES WIDE
With 9:04 left in the fourth, Williams hit Brenden Rice, the son of the legendary Jerry, for a seven-yard touchdown to cut their deficit to 11. Well, the Irish took the ensuing kickoff to the house to go right back up 18. The Irish kicked a field goal after a USC turnover on downs, and then they scooped up a fumble and returned it for another touchdown.
Williams' three interceptions were a career-high, and his 199 passing yards were his lowest mark of the season. In all, the Irish forced five turnovers (three picks, two fumbles).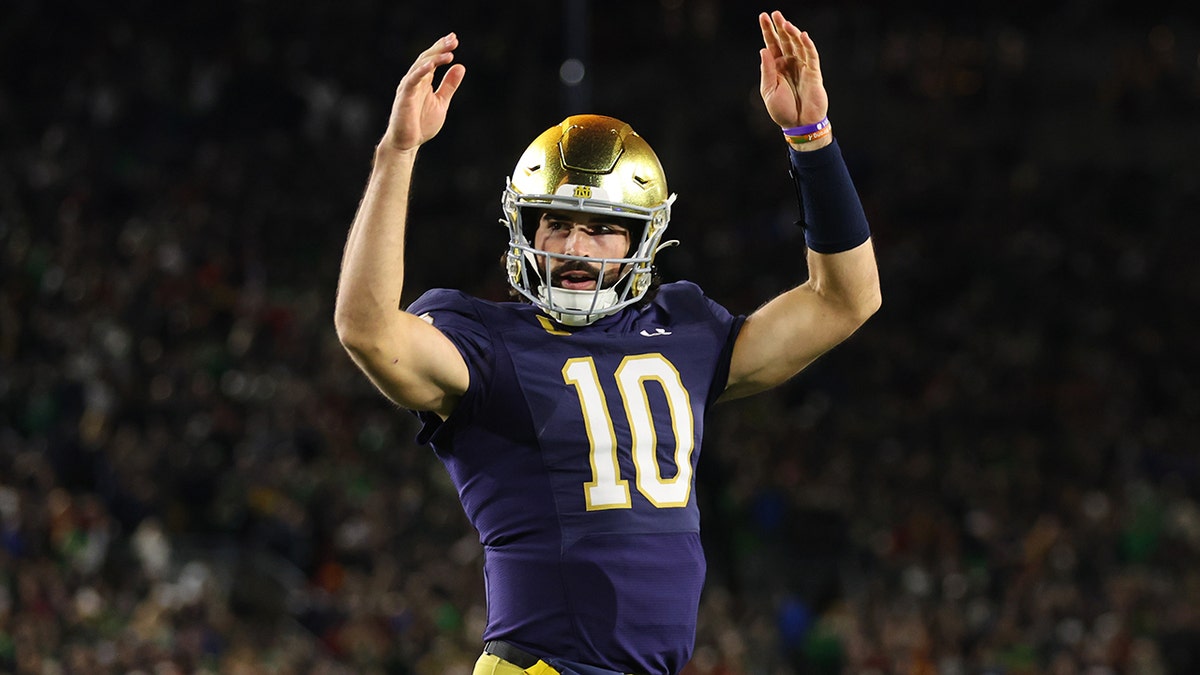 It's the Trojans' first loss of the season after winning six straight to begin the year, as Notre Dame improved to 6-2 on the season.
USC will host Utah in a Pac-12 championship rematch next week, while Notre Dame plays host to Pittsburgh on Oct. 28.