Former House Speaker Kevin McCarthy, R-Calif., warned Sunday of potential terror "sleeper cells" in the United States amid the Israel-Hamas war.
Throwing support behind Rep. Tom Emmer, R-Minn., for his old job as the lower chamber of Congress has remained without a speaker for three weeks, McCarthy said that whoever takes on the role must prioritize border security. Appearing on NBC's "Meet the Press," McCarthy pointed to a new report released by U.S. Customs and Border Protection that shows 18 people on the FBI's terror watch list were apprehended at the southern border in September, accounting for the more than 160 caught so far this year.
"It's going to be an uphill battle," McCarthy said of the speakership fight after Reps. Jim Jordan, R-Ohio, and Steve Scalise, R-La., both failed to secure enough votes.
"But if you simply look at what's the chaos right now, a wide-open southern border. I'm concerned about a cell sitting inside America today," McCarthy said. "We just caught 18 people just last month on the FBI terrorist watch list coming across our border. More than 160 have done it this year."
He added, "When we're looking around the Middle East and the uprisings popping up around Europe and others, they could be sleeper cells right now in America. But this administration [hasn't done anything] to change what's happening on the southern border."
BORDER PATROL STOPS RECORD NUMBER OF PEOPLE ON TERROR WATCH LIST AT SOUTHERN BORDER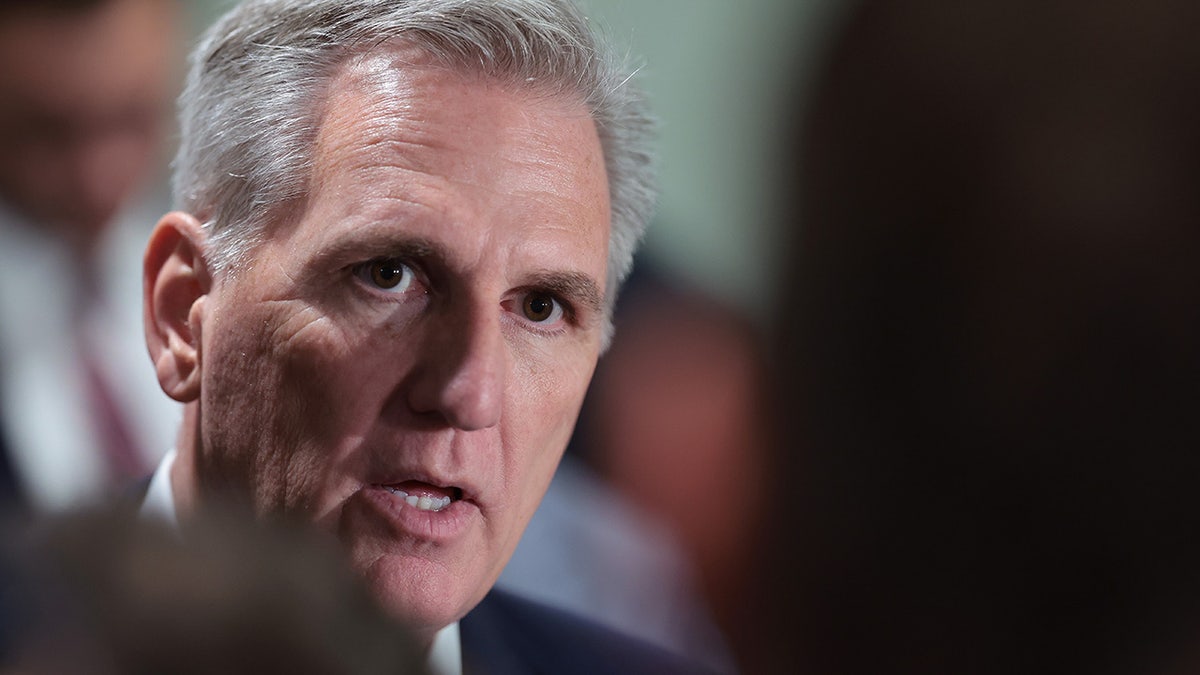 "We got government funding where our troops wouldn't be paid sitting here in a month," he said. "Tom Emmer has been a part of our successes from not just winning the majority but being in the room to help us pass a border security bill to make us energy independent, Parents Bill of Rights to stand up when the Democrats wanted to defund the police and decriminalize some of those laws. And he has been successful. This is not a time for a learning experience as speaker." 
McCarthy condemned eight House Republicans led by Rep. Matt Gaetz, R-Fla, for having "created this chaos by joining every single Democrat in voting to shut down one branch of government."
"I would do the exact same thing again," McCarthy said of the deal cut with Democrats to delay a government shutdown for 45 days that ultimately cost him the speakership. "Could you imagine if we were having this discussion right now with the American government shut down with our troops in the Middle East, wondering when they'll ever get paid again? Keeping the government open was the right decision to make, and I'd make it again each and every day."
He also alluded to the idea that Gaetz was diverting attention away from a House ethics probe that he faces.
"I don't know why they would follow Gaetz about his ethics complaint. I don't know what's in it," McCarthy said. "I legally can't be involved in it – must be rather serious to put this much jeopardy into this nation. I would have hoped that everybody would come together, put the country before the politics and actually solve this. Steve Scalise would have done an excellent job. I supported him. Jim Jordan would have. I just know this is not a time to play games."
2 IRANIANS WHO 'COULD POSE A SIGNIFICANT SECURITY THREAT' CAPTURED AT US BORDER, SOURCES SAY
"This is embarrassing for the Republican Party. It's embarrassing for the nation. And we need to look at one another and solve the problem," McCarthy added.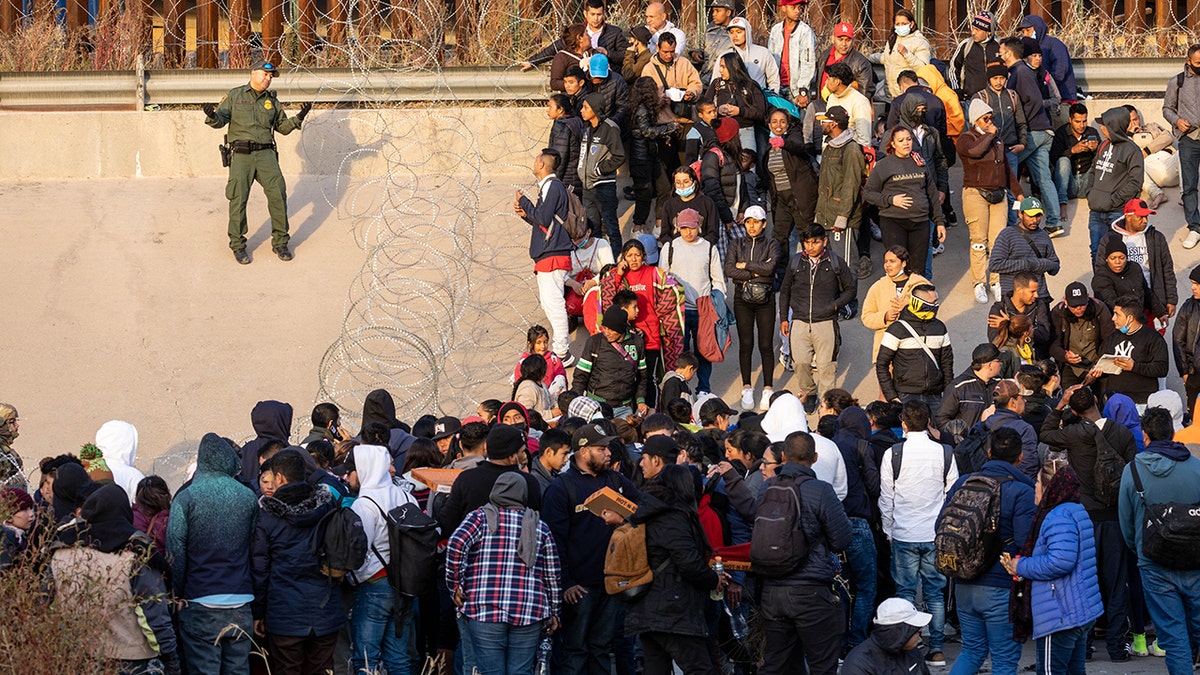 "Meet the Press" host Kristen Walker pressed McCarthy on whether he'd run for speaker again, but he deflected.
"I'm going to lead in any capacity. I can help to protect America. I'm going to work to secure our border. I'm going to work to stop the inflation. I'm going to make sure war does not break out in Israel and that Israel has every resource they need to defend themselves. But most importantly, I'm going to press this administration," McCarthy said. "We have to destroy Hamas. But you cannot do it without confronting Iran. They need to change their policies. Iran only had $4 billion in the foreign exchange when they took office. They now have 70 billion."
"Iran only produced 400,000 barrels of oil a day. When they – when Biden took office, they now produce 3 million," he said. "They're getting billions of dollars to fund terrorism around the world. And you cannot stop Hamas, you cannot get the American hostages back without confronting Iran. And they cannot make the same mistake they did in Afghanistan. We have to be very clear. Every single American has to come home. No one will be left behind."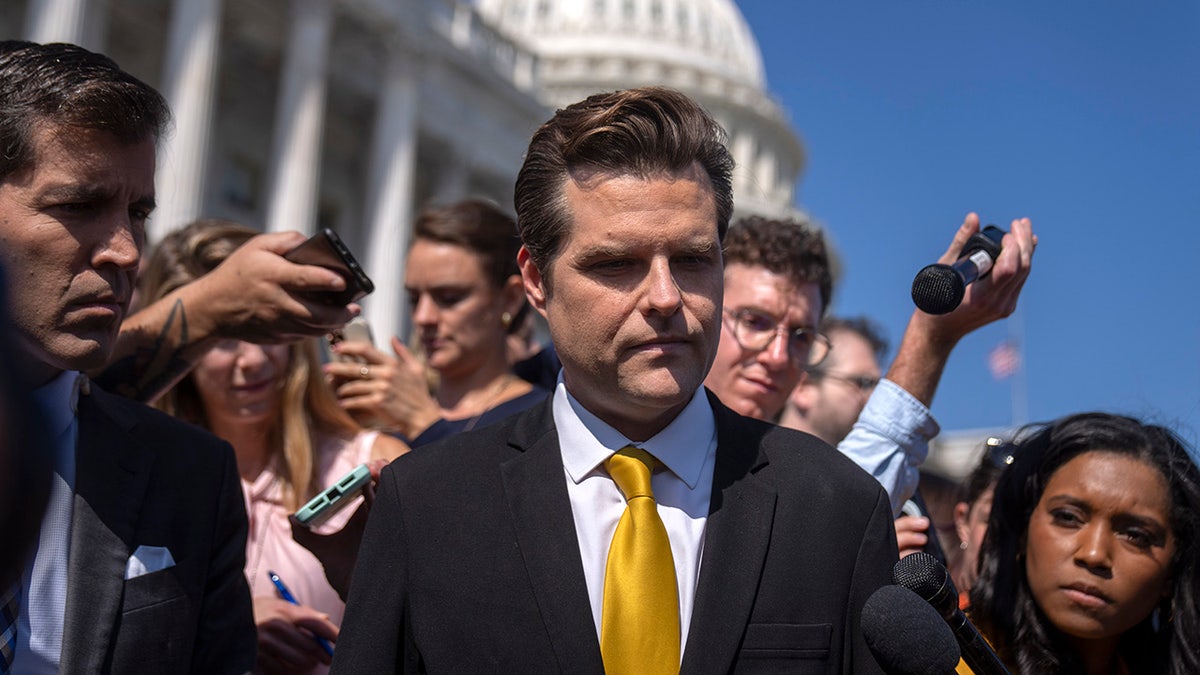 McCarthy, who also declined to say whether he'd endorse former President Donald Trump in 2024 but said he expected Trump to be the GOP nominee, also said he would not support linking Ukraine aid to Israel because the latter needs to be expedited.
CLICK TO GET THE FOX NEWS APP
"I would have already sent aid to Israel," he said. "I would have stood up to the antisemitism that's coming across the aisle. The lies that are being said by the Democrats where [House Minority Leader] Hakeem [Jeffries] just says there's no statement. I would have made sure that we had looked at our own border, that we don't have any sleeping cells here, that we would actually stop these terrorists coming across our own border. And I would have made sure from that perspective going forward that Israel had every sophisticated weapon they needed to defend themselves."