If you've had organizing your home on your to-do list, now could be the time to tackle that decluttering goal. 
Whether it's cleaning out your closets, getting rid of clutter in your garage or basement or donating old toys or clothing, professional organizing experts shared their tips to create a decluttering game plan in a few days. 
Read on to get started.
Get prepared for your decluttering project
Before beginning, be sure to have the necessary supplies on hand to streamline your cleaning.
MICHIGAN HOMEOWNERS PAINT THEIR FRONT DOOR PINK, SPARKING VIRAL REACTION FROM US POSTAL WORKER
That's according to Sarit Weiss, founder and lead organizer with Ne & Orderly, a home organizing company in New York.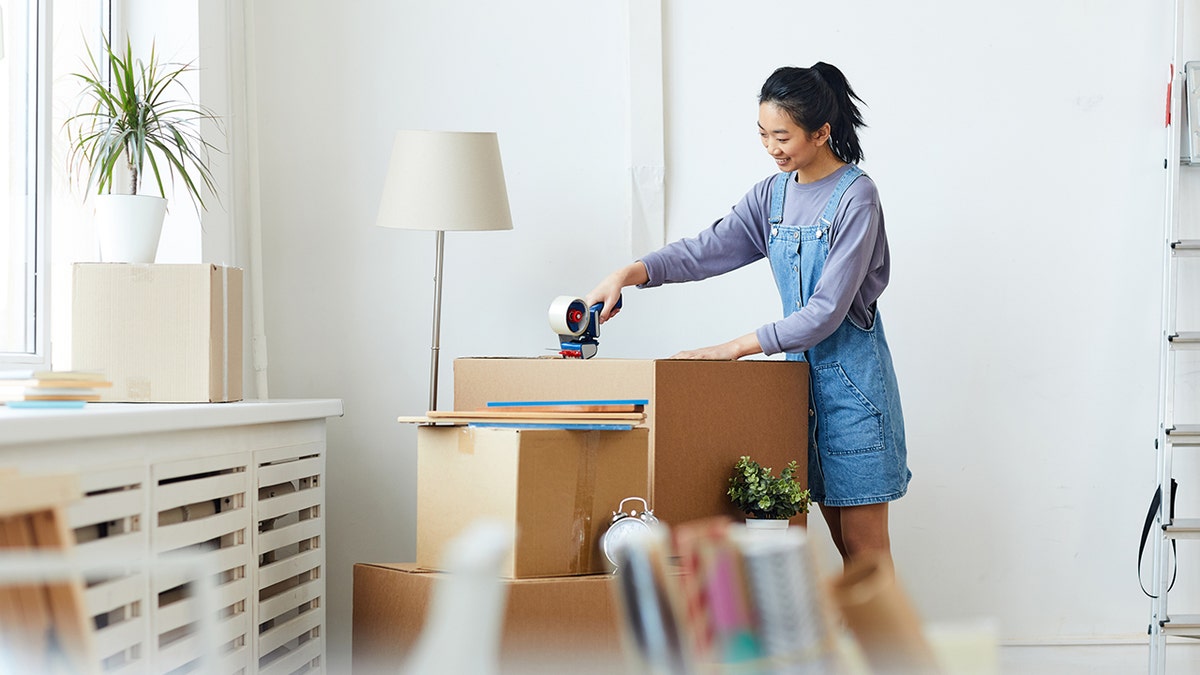 Here are some supplies she suggested having on hand.
1. Trash bags. Be sure to have a supply of trash bags will be needed for items to be discarded.
2. Boxes and bins. These are good for items you'll want to keep, donate or sell.
3. Sticky notes and markers. This organizational trick keeps your project in check. "You'll want to label each category with its contents or destination such as donate, or storage," Weiss said.
4. Cleaning supplies. As you declutter each space, use cleaning supplies to wipe down surfaces as you go, said Weiss.
DIRTIEST ITEMS IN YOUR HOUSE, ACCORDING TO A HOME CLEANER — AND HOW TO FIX THINGS THIS FALL
5. A timer with an alarm. "Set a timer for every 30 minutes to one hour — and take a 5- to 15-minute break to prevent burnout," Weiss told Fox News Digital. 
"Breaks are extremely important throughout the decluttering and organizing process."
Have a game plan for day one
Tackle your home decluttering project at a slow place. Work on one area in your home at a time, said Weiss. 
"Start with one specific room, closet or shelf to prevent getting overwhelmed — and continue to the next area or space only after you've fully completed the current one," she said.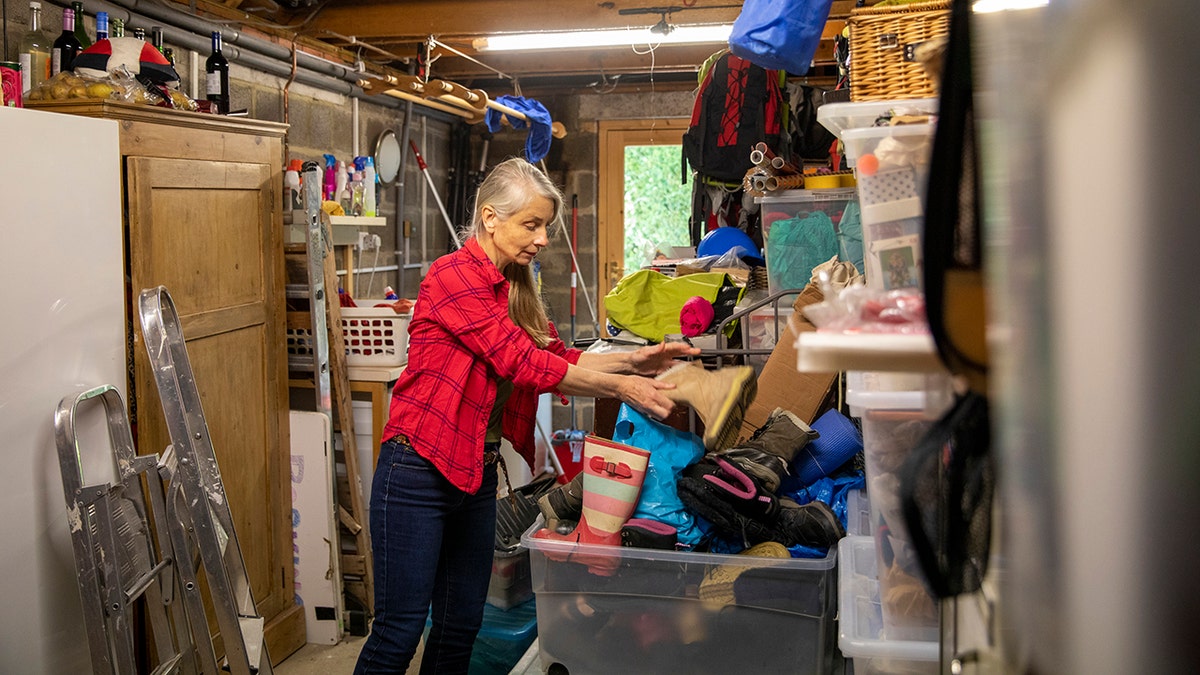 Next, create a sorting system as you move along. 
While going through each area, determine whether every item you pick up should be trashed, donated, sold or kept, Weiss said. 
SHOULD GUESTS TAKE OFF SHOES WHEN VISITING A HOME WHEN ASKED? EXPERTS CHIME IN
Once that's decided, place each item in its properly labeled bag or box, she advised. 
Here's a good guide to follow:
Trash items that are broken/can't be repaired, expired or worn out.
Donate items that are in good condition but that you no longer want or no longer need.
Sell items that you can get something back for online or elsewhere.
Keep items you have a use for and love.
Have a game plan for day two
The first day of your clean sweep may have left you feeling a mix of emotions, including exhaustion and satisfaction. 
Here's how to keep the momentum going on the second day. 
SPRING CLEANING: FROM YOUR KITCHEN TO THE BATHROOMS, TIDY EACH ROOM WITH THESE TIPS
"Be intentional about your goals," said Drea Montali, professional organizer and owner of ShelfGenie of West Brooklyn, a Neighborly company based in New York.
"Don't just start ripping multiple spaces apart at once. Work in categories such as books, clothing or toiletries instead."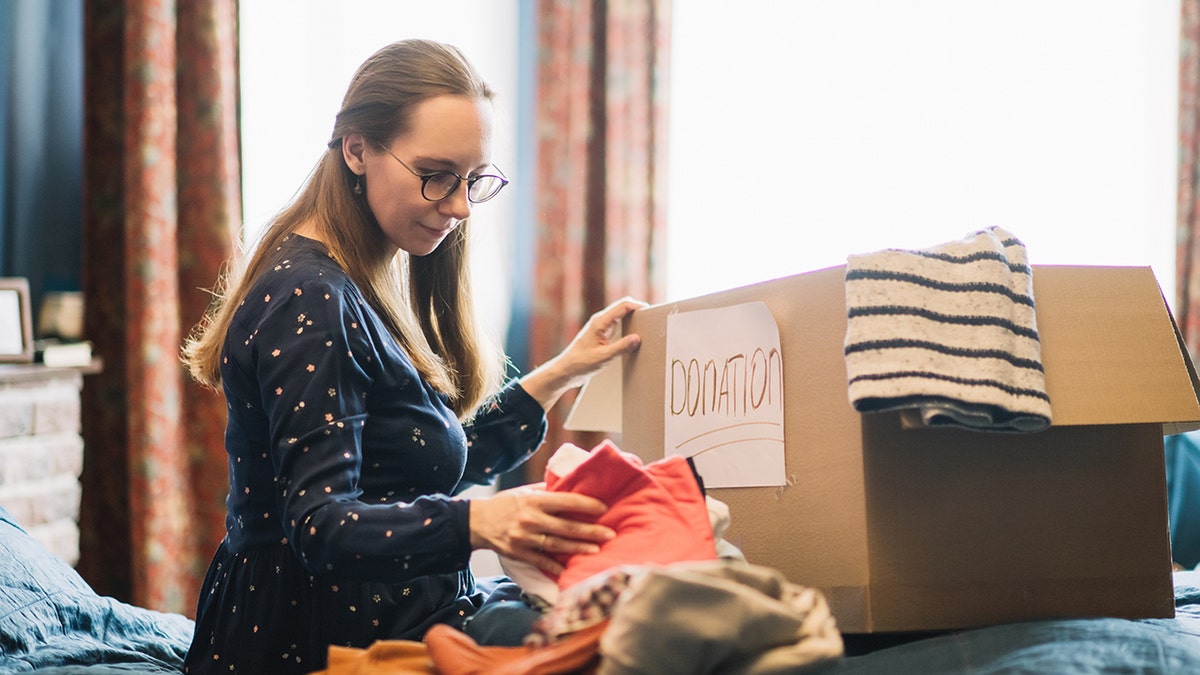 The first day of decluttering should have created a type of system where things are boxed and labeled with sticky notes to identify their intended path. 
The first things to do, said professional organizer Weiss, is to tackle that "keep" box you've created. 
She said to decide where and how each item you've chosen to keep will be best stored. 
In addition, label every container, bin and drawer so anyone can easily find what they need when looking for it.
"Consider using pretty bins to contain household items on open shelves, or clear bins in places that you access regularly so you can easily see what's inside," Weiss said.
VIRAL HACK SHOWS PEOPLE USING A KITCHEN FORK TO HANG THEIR PICTURES ON WALLS: HERE'S HOW IT'S DONE
"Ensure every item in your 'keep pile' now has a designated home in the space it's most used."
In addition, label every container, bin and drawer so anyone can easily find what they need when looking for it, she said. 
Now it's time complete the project.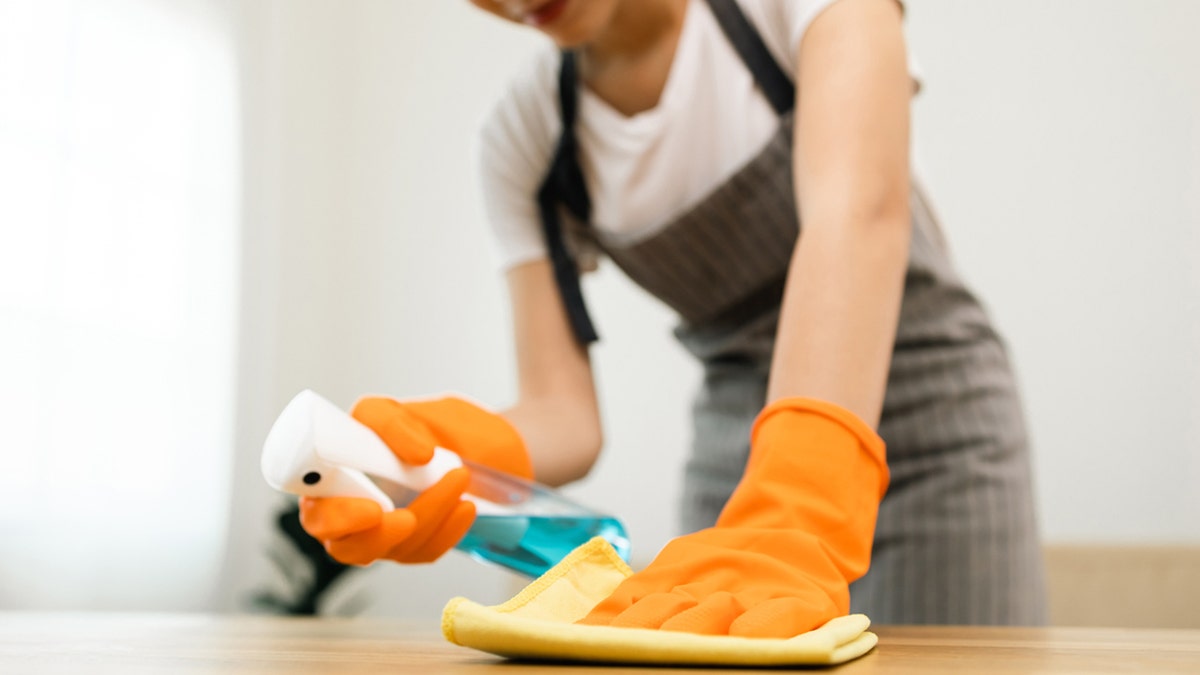 Remove all the trash items that are in trash bags. 
Once that's done, Weiss said to look up a donation center where you can do a drop-off or schedule a pickup online with a donation center near you.
For the items that you intend to sell, an online platform is a practical choice.
How to keep out clutter from this point on
The best way to prevent clutter from piling up again is to commit to decluttering each space regularly, said Weiss.
"Find whatever system will work best for you," she said.
CLICK HERE TO SIGN UP FOR OUR LIFESTYLE NEWSLETTER
Mary Jo Contello, organizer with Organized by MJ in Houston, Texas, recommended storing items in the space they are most frequently used. 
"After all that hard work, treat yourself."
"Keep items you use frequently with the most accessibility," she said. 
With regard to seasonal items such as decorations, Contello said these items can be stored up high or under beds or behind more commonly used items.
Finally — reward yourself for a job well done. 
"After all that hard work, treat yourself to something good. Go for a walk, enjoy a cozy movie night, buy your favorite meal, take a nice bath, or whatever your heart desires," pro organizer Weiss told Fox News Digital. 
"Enjoy your space!"
For more Lifestyle articles, visit foxnews.com/lifestyle.