The House Republican conference will be meeting Monday at 6 p.m. amid the fight for the speaker's gavel, Fox News Digital has learned.
Two House GOP aides familiar with the meeting confirmed that the Republican members will be convening on Columbus Day, a federal holiday.
Republican members will likely discuss their conference's replacement for former House Speaker Kevin McCarthy, R-Calif., after his ousting Tuesday.
TRUMP ENDORSES JIM JORDAN FOR SPEAKER OF THE HOUSE: 'COMPLETE & TOTAL ENDORSEMENT'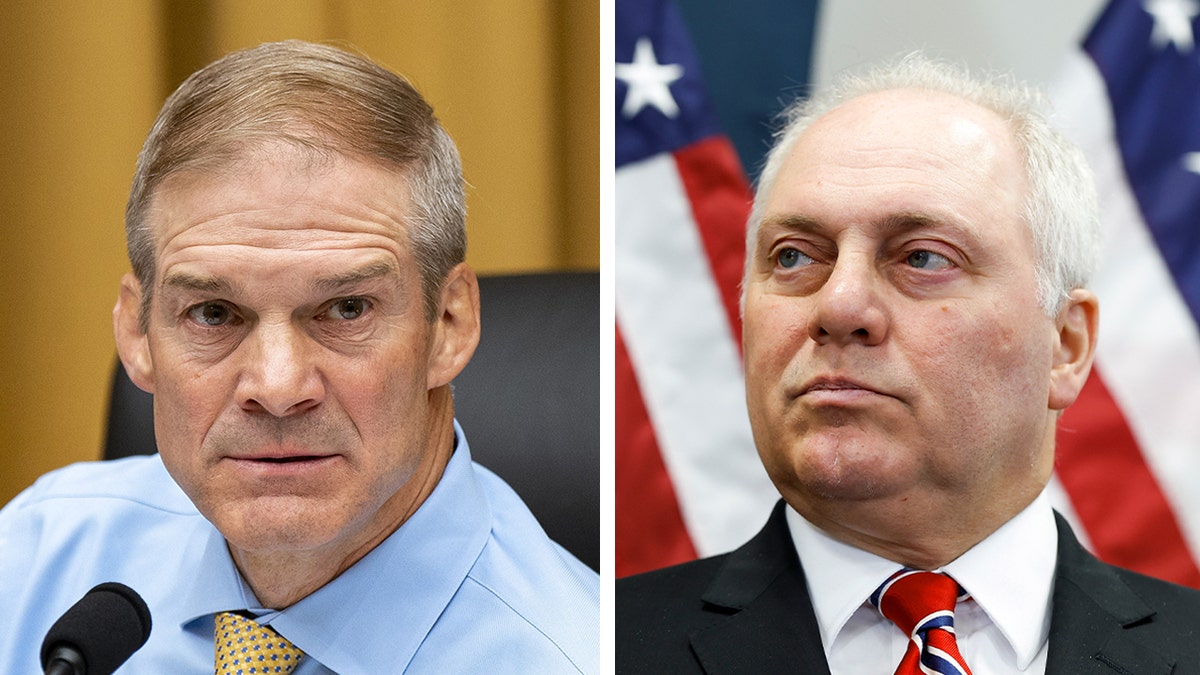 The meeting comes amid the fight for the speakership that is seeing House Majority Leader Steve Scalise, R-La., and House Judiciary Committee Chairman Jim Jordan, R-Ohio, jockey for the gavel.
Republican Study Committee Chairman Kevin Hern, R-Okla., is also circling around the speaker race but has not formally entered the fray.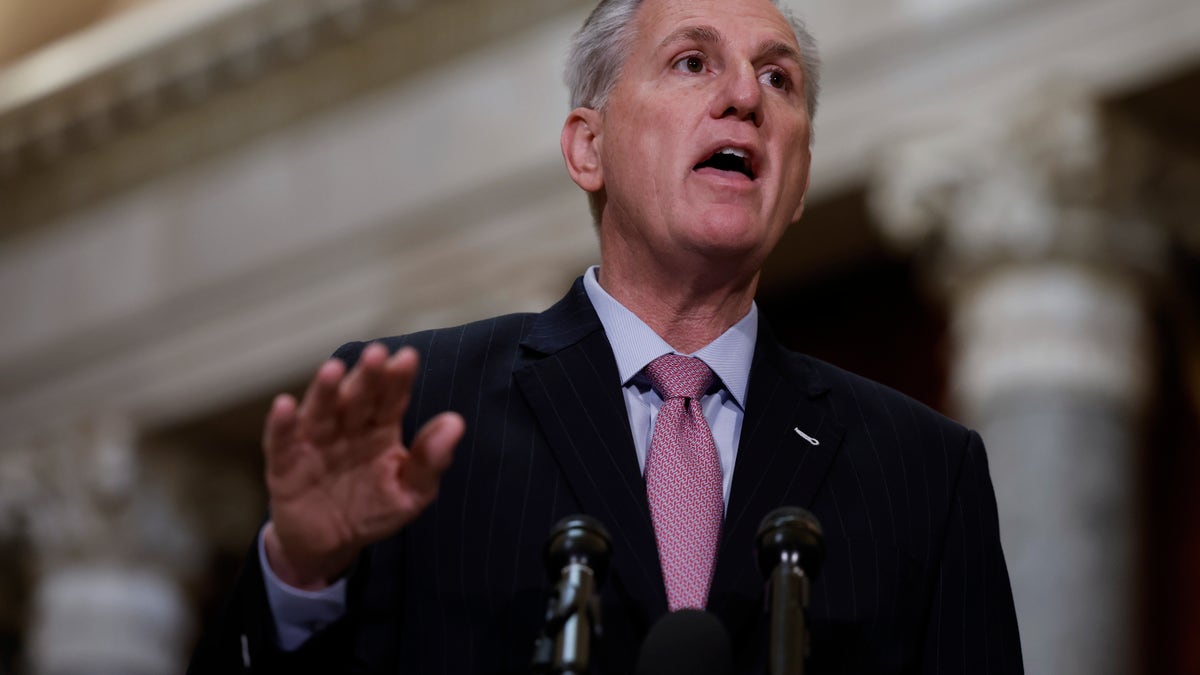 The House GOP conference is largely splitting between Scalise and Jordan, with the latter scoring a speaker endorsement from former President Trump.
However, Trump's endorsement does not necessarily mean a Jordan speakership is on the docket — both Scalise and the House Judiciary chairman need 218 votes to ascend to the speakership.
Meanwhile, Scalise — a fundraising powerhouse — is seeing support from a long list of Republicans in his bid for the gavel.
The speaker fight will likely be a loud one, especially following McCarthy's ouster via a motion to vacate led by Florida GOP Rep. Matt Gaetz.
'SHELL SHOCKED' KEVIN MCCARTHY WILL NOT RUN FOR HOUSE SPEAKER AGAIN FOLLOWING REMOVAL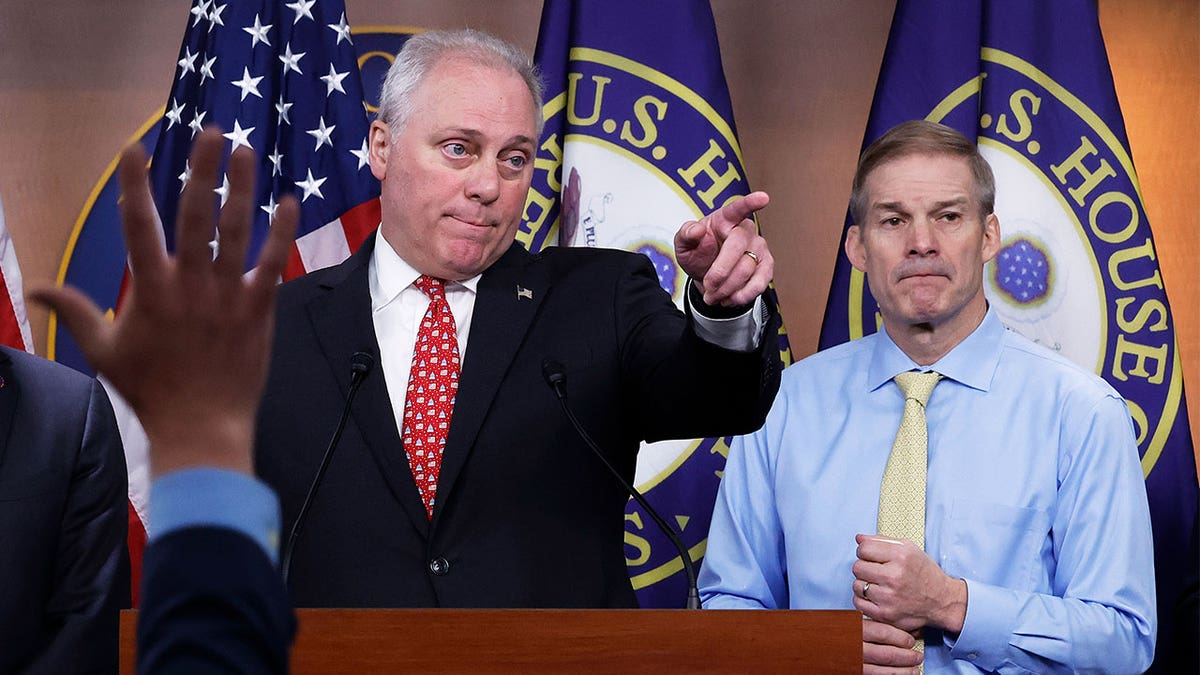 Trump gave Jordan his "complete [and] total endorsement" for speaker of the House, saying he is "respected by all."
"Congressman Jim Jordan has been a STAR long before making his very successful journey to Washington, D.C., representing Ohio's 4th Congressional District.," Trump posted on his Truth Social overnight. "Respected by all, he is now Chairman of the House Judiciary Committee."
"As President, I had the honor of presenting Jim with our Country's highest civilian award, The Presidential Medal of Freedom," Trump continued. "So much is learned from sports, and Jim was a master!"
Trump, praising Jordan's wrestling record, said that "while attending Graham High School, he won State Championships all four years, a rarity, and compiled an amazing 156-1 record. At the University of Wisconsin-Madison, Jim became a two-time NCAA Division l Wrestling Champion."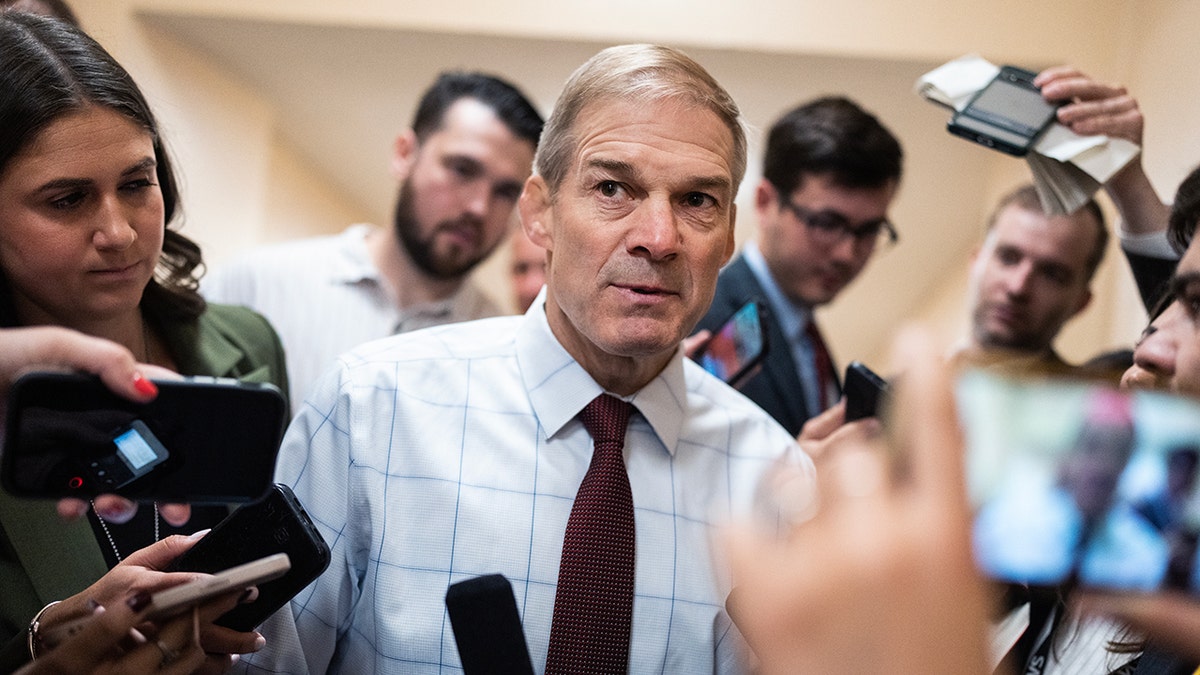 "He won his 1985-86 NCAA Championship Matches in his weight class," Trump posted. "Jim has a masters degree in Education from Ohio State University & a Law Degree from Capital University."
He added: "He is STRONG on Crime, Borders, our Military/Vets, & 2nd Amendment. Jim, his wife, Polly, & family are outstanding – He will be a GREAT Speaker of the House, & has my Complete & Total Endorsement!"
Fox News Digital's Brooke Singman contributed reporting.