North Carolina police officers made an arrest with the help of a herd of cows who were happy to narc on the suspect hiding in their pasture.
The Town of Boone Police Department said the suspect, later identified as Joshua Minton, 34, fled from officers during a traffic stop on Tuesday and led the officers and Watauga County Sheriff's Office deputies on a pursuit. He abandoned his vehicle in the Deep Gap area and ran into an undeveloped area.
Because of the suspect's "fast and reckless driving," officers were not immediately close enough to see where he ran to, according to police.
Officers began searching the area for the man and received some unexpected assistance from cows willing to reveal the suspect's whereabouts.
NC MAN INDICTED ON CHARGES OF TAKING OVER $230K FROM NEW HAMPSHIRE CHARITY EVENT, GAMBLING AWAY AT CASINO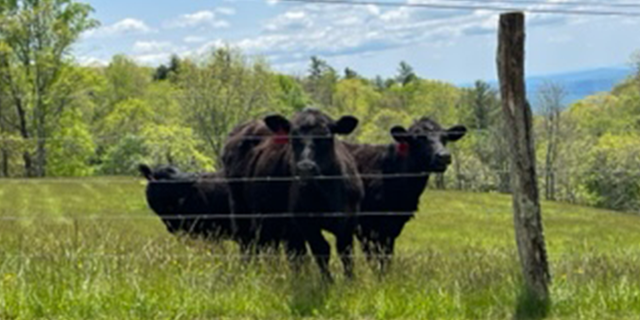 "Apparently cows do not want suspected criminals loitering in their pasture and quickly assisted our officers by leading them directly to where the suspect was hiding," police said in a press release. "The cows communicated with the officers as best they could and finally just had the officers follow them to the suspect's location."
Minton was apprehended and charged with one count of felony fleeing and eluding arrest with a motor vehicle, driving with a license revoked, and disorderly conduct. He received a $20,000 secured bond and is scheduled to appear in court on June 28, in Watauga County. 
The police department thanked the cows for their assistance in finding Minton.
"In addition to thanking our officers and deputies for putting themselves in harm's way; obviously, we want to express our gratitude to the cows for their assistance," police said. "This opens up all kinds of questions as to the bovines' role in crime fighting. Honestly, it is something that we have not considered before now." 
NC CITY THAT CUT POLICE BUDGET IN 2020 NOW MULLING 6% PAY BUMP FOR COPS; CRITICS SAY IT'S NOT ENOUGH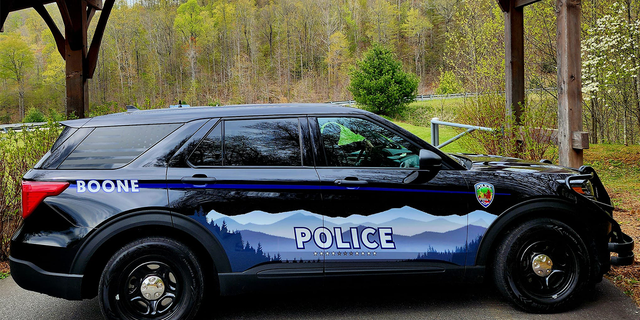 The department said that, as it examines the "obvious next steps of incorporating a Bovine Tracking Unit" into its law enforcement capabilities, there are several factors to consider. 
This includes whether cows are adaptable to a variety of police work or if they are limited to finding hiding suspects, whether cows are more cost-effective than K-9 dogs, how cows will be transported to crime scenes and if doing so would be compatible with the town's sustainability goals regarding types of vehicles needed and if there are methane issues, and how much it would cost to fund the cows' training, veterinary care, ballistic vets and other expenses.