A "no compromise" gun rights group is suing the Biden administration over part of the bipartisan gun safety law enacted last summer, arguing that the law imposes unconstitutional waiting periods to purchase firearms on young adults under 21. 
Gun Owners of America (GOA) on Friday filed a lawsuit in the Northern District of Texas challenging enhanced background check requirements established by the Bipartisan Safer Communities Act last year. The lawsuit names Attorney General Merrick Garland and the FBI as defendants and argues that new requirements for the National Instant Criminal Background Check system to review juvenile records for adults aged 18-20 create a "de facto" waiting period that violates their Second Amendment rights. 
That bipartisan gun control law, spearheaded by Sens. John Cornyn, R-Texas, and Chris Murphy, D-Conn., was signed by President Biden last June. The effort to pass consensus gun safety reforms came in response to the mass shooting at an elementary school in Uvalde, Texas, which left 19 children and two teachers dead.
The law provides funding for states to create programs that could keep weapons away from people who are a danger to themselves or others, often called "red flag laws." It also expanded background checks for gun purchasers under 21, requiring that the NICS system check juvenile criminal records and state mental health records, and seek additional records from local law enforcement where the buyer resides. 
FEDERAL JUDGE IN VIRGINIA STRIKES DOWN LAWS BANNING GUN SALES TO ADULTS UNDER 21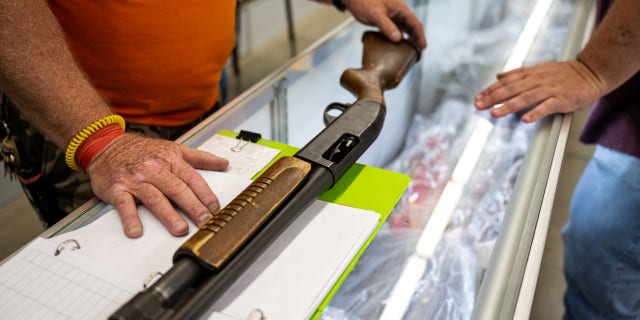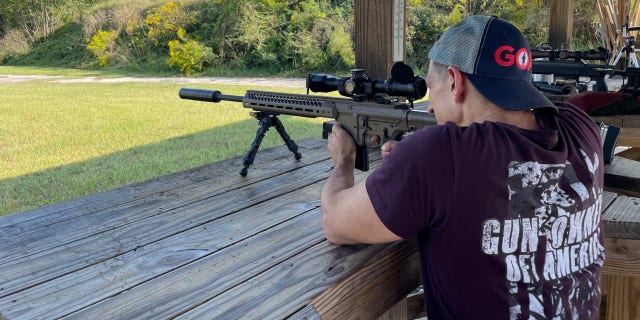 The Associated Press reported in April that those who were flagged in the enhanced background checks and prevented from buying a gun included an 18-year-old in Nebraska who had made terroristic threats and was prone to violent outbursts, a 20-year-old drug dealer in Arizona and an 18-year-old in Arizona who had been previously charged with unlawful possession of weapons and was found carrying fentanyl. All were attempting to purchase long guns.
GOA argues that because local and state agencies are not always equipped to provide these records in a timely manner, several young gun purchasers with no criminal records are forced to wait for indefinite periods of time before their request to buy a gun is approved by NICS. 
The group says two of its members who are plaintiffs in the case were delayed from purchasing a firearm despite having no criminal or mental health records.
The first plaintiff is Ethan McRorey, a 20-year-old corrections officer with the Cooke County Sheriff's Office in Gainesville, Texas, who had on May 12 attempted to purchase a 12 gauge shotgun from a licensed firearms dealer for self-defense. The complaint states that McRorey's purchase was "immediately delayed by NICS" and that he was "forced to leave the store emptyhanded" while he awaits the agency's determination on whether he can purchase a firearm.  
A second plaintiff, 19-year-old Kaylee Flores, attempted to buy a 20 gauge shotgun from a federally licensed dealer in Abilene, Texas, but her purchase was also delayed by NICS. 
TEXAS REPUBLICANS STALL BILL RAISING PURCHASE AGE FOR AR-STYLE RIFLES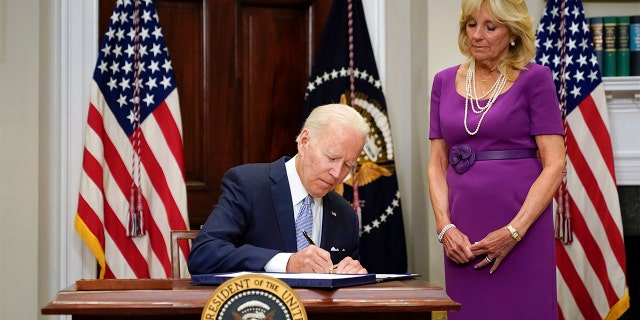 GOA claims that even if both young people are ultimately permitted to buy the shotguns, the case will not be moot, because other 18- to 20-year-olds who attempt to buy firearms will be similarly delayed by NICS under the Bipartisan Safer Communities Act's requirements. 
"The result of the Challenged Provisions is that all persons under 21 years of age who wish to purchase a firearm from a licensed dealer are automatically delayed by a supposedly 'instant' check system, for an indefinite period up to at least 10 business days or possibly longer, while the NICS system sends inquiries to three different state and local agencies in the hopes that all three will respond, and respond in a timely fashion (while knowing that many will not respond timely and that some will never respond)," the lawsuit alleges. 
"Yet until all three state agencies respond, the Challenged Provisions do not allow a purchase to be approved – irrespective of the 3- and 10-day timelines therein – because the NICS system has an affirmative duty under the Challenged Provisions to determine whether a disqualifying juvenile or mental health record exists," the complaint states.
Given these circumstances, Gun Owners of America claims that the law unconstitutionally delays the right to buy a firearm for all adults under 21 "solely because of their age." 
GUN RIGHTS GROUPS VOW TO FIGHT BACK AS ATF PISTOL BRACE RULE TAKES EFFECT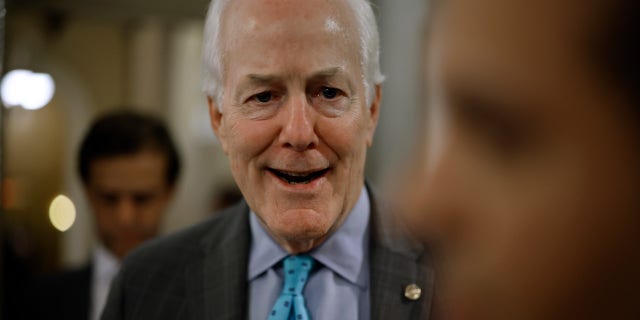 "GOA repeatedly warned legislators and the public how this would grossly violate young Americans' Constitutional rights, and yet Texas Senator John Cornyn compromised away those rights anyway," said GOA Senior Vice President Erich Pratt. "Now we see young adults frequently and routinely being denied their right to purchase a firearm in a timely manner, and this right delayed is unjustly a right denied. Compromise is no way to legislate when dealing with people's God-given rights." 
An aide to Sen. Cornyn said 99% of NICS transactions are unaffected by the Bipartisan Safer Communities Act. 
"According to the National Shooting Sports Foundation, in 2019, the most recent year for which data is available, just over 10% of all NICS checks were not completed immediately. Over 99% of transactions not completed immediately are resolved with the vast majority being resolved during the first three business days," the aide said. 
"Waiting periods or 'de facto' waiting periods were explicitly rejected by Sen. Cornyn during negotiations and do not appear anywhere in the text," the aide added. 
The Department of Justice did not immediately respond to a request for comment and typically does not comment on pending litigation.