The New York Giants' offensive line woes continued Thursday when they learned injury news for another one of the group.
Guard Shane Lemieux tore his biceps at Wednesday's practice in East Rutherford, New Jersey, and he was subsequently placed on injured reserve.
The Giants were proactive in signing lineman Sean Harlow off the Dallas Cowboys' practice squad to take Lemieux's place on the active roster. Harlow is now the fourth lineman the Giants have added off a practice squad this week.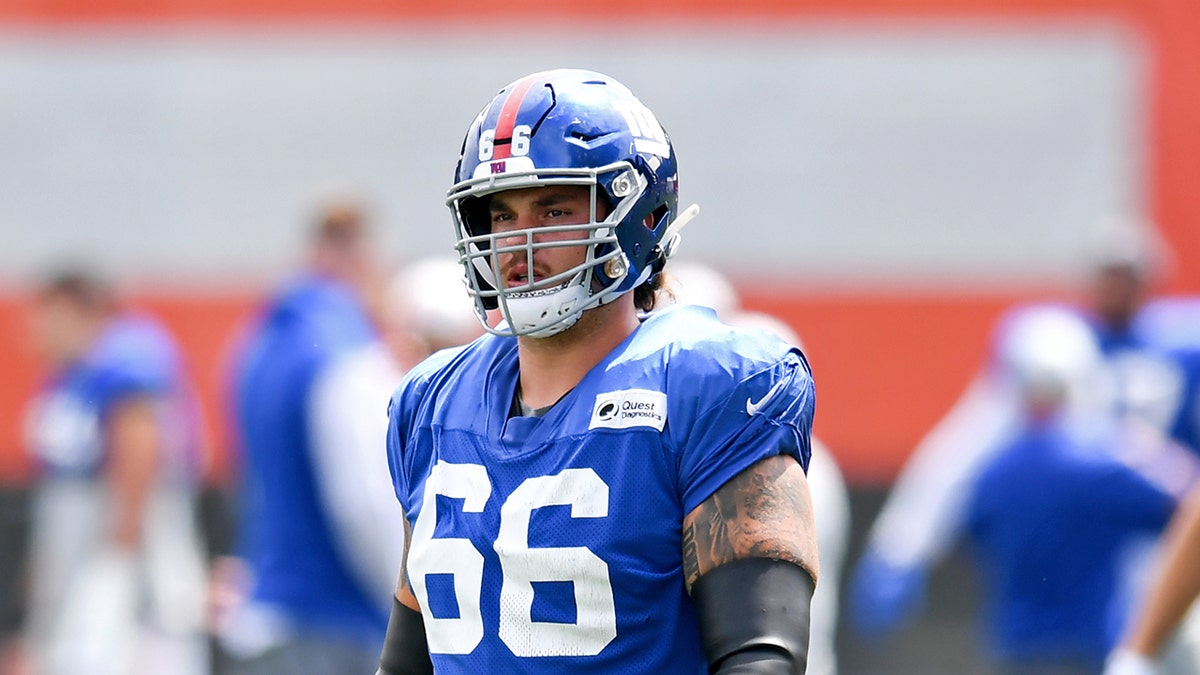 The Giants also signed Justin Pugh, who the team drafted in the first round of the 2013 NFL Draft, from their practice squad on Wednesday after he played against the Buffalo Bills at left tackle following an injury to Josh Ezeudu, who was already playing the position in place of Andrew Thomas.
Ezeudu was placed on the injured reserve for a toe injury he tried playing through last Sunday night against the Buffalo Bills, and Thomas has been sidelined since Week 1 against the Cowboys.
EX-NFL PLAYER RASHAD JENNINGS SUFFERS BRUTAL 'WHEEL OF FORTUNE' MISHAP ON SIMPLE PUZZLE
Tyre Phillips was also signed by the Giants from the Eagles' practice squad while Joshua Miles was brought in from the Atlanta Falcons on Thursday.
Why all the signings? Not only have the Giants struggled to get a solid offensive line on the field in a season that's begun 1-5, but injuries are playing a vital role in the lack of production. Lemieux marks the seventh injured Giants offensive lineman who was part of the original nine that was on the roster coming out of training camp.
Along with Ezeudu and Thomas, rookie center John Michael Schmitz, who the Giants selected in the second round of the 2023 NFL Draft, is working through a shoulder injury. Tackle Matt Peart is also dealing with a shoulder ailment.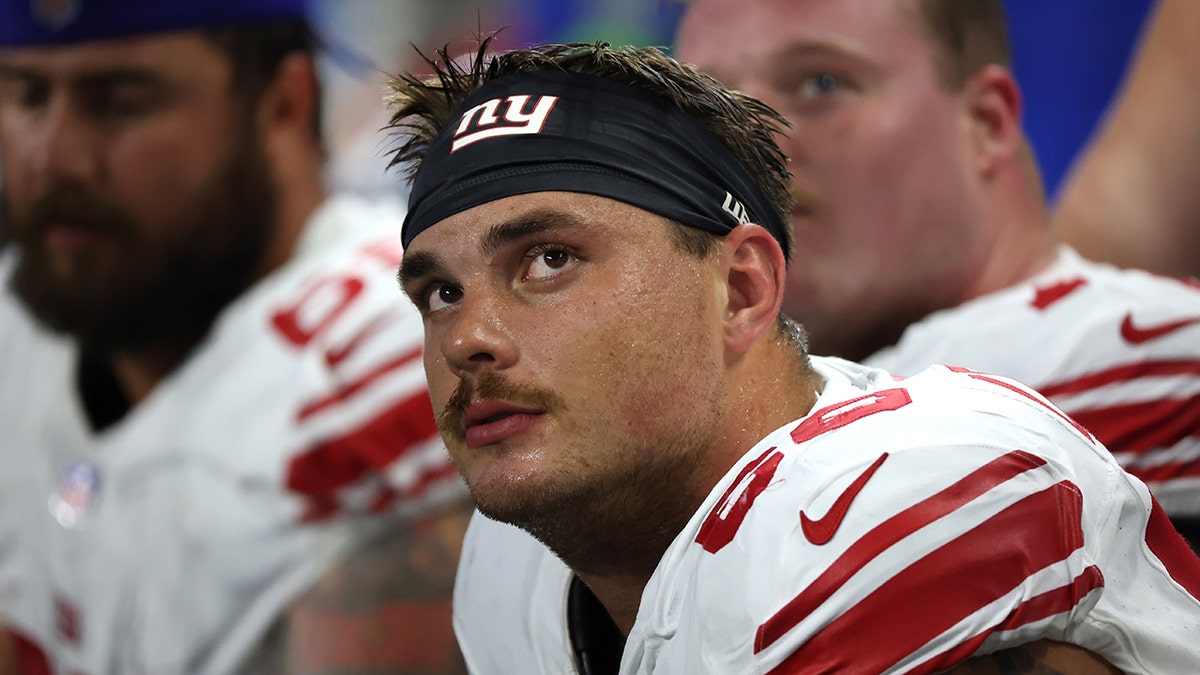 And the injuries go far beyond the offensive line for the Giants' offense as quarterback Daniel Jones could be out for the second straight week after sustaining a neck injury against the Miami Dolphins in Week 5. As of Thursday, Jones was still not cleared for contact, though he was out practicing.
That would leave Tyrod Taylor to start for the second straight week, though he did play well in Buffalo by throwing for 200 yards. However, the Giants still haven't been able to find the end zone on offense since Week 3 against the San Francisco 49ers – a major problem for a team that won a playoff game last season.
The Giants did see running back Saquon Barkley on the field against the Bills, and he emerged from that battle with 93 yards on 24 carries and no signs of reaggravating the ankle injury he suffered in Week 3.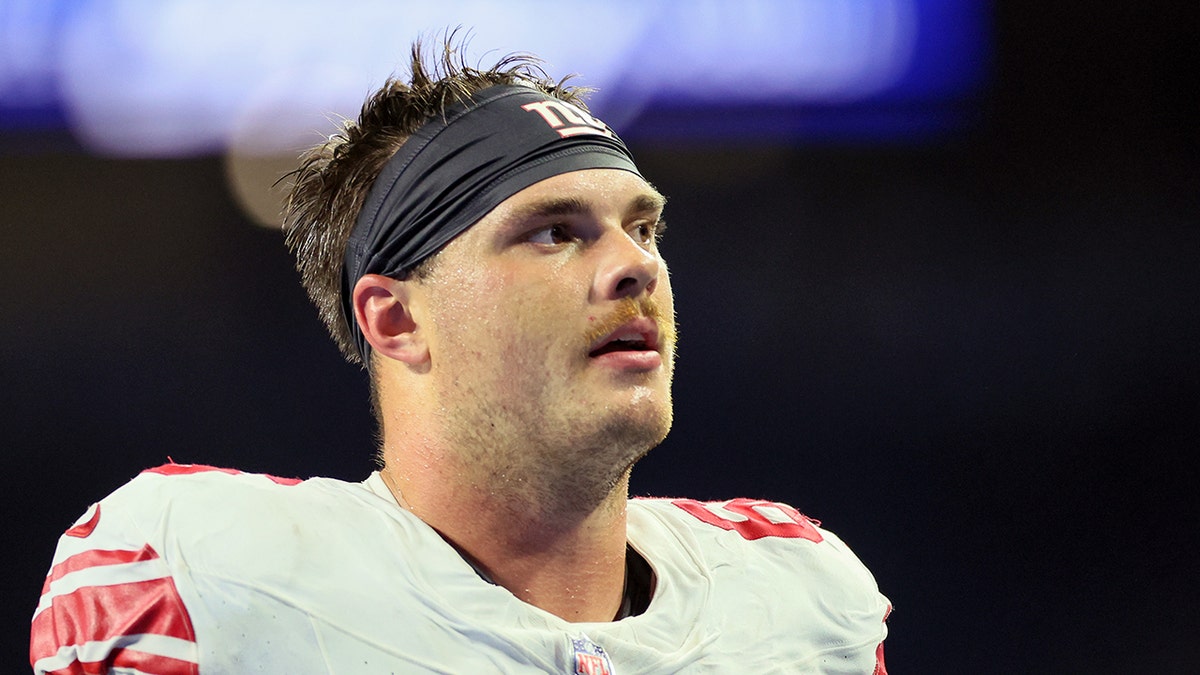 But heading into Week 7 against the Washington Commanders, the Giants will see the offensive line carousel continue to move in merry-go-round fashion as the injuries pile up.