A bear set off a Florida woman's video doorbell alert in the middle of the night earlier this month, after it put its face right up to the camera, footage shows. 
Elizabeth Martin told FOX 35 that she's aware of the family of bears who roam her property at night, but said the animals have never set off the alert before.
"We're from Louisiana originally and all our family at home is like 'I knew y'all had gators like we did, I didn't know you had bears. I can't believe there's bears,'" she told the news station. 
The bear puts its paws up on the door and glances from side to side before it jumps down and continues to sniff around Martin's yard. Another smaller bear can be seen in the background. 
BLACK BEAR SWIMMING AT CROWDED FLORIDA BEACH SHOCKS BEACHGOERS, VIDEO SHOWS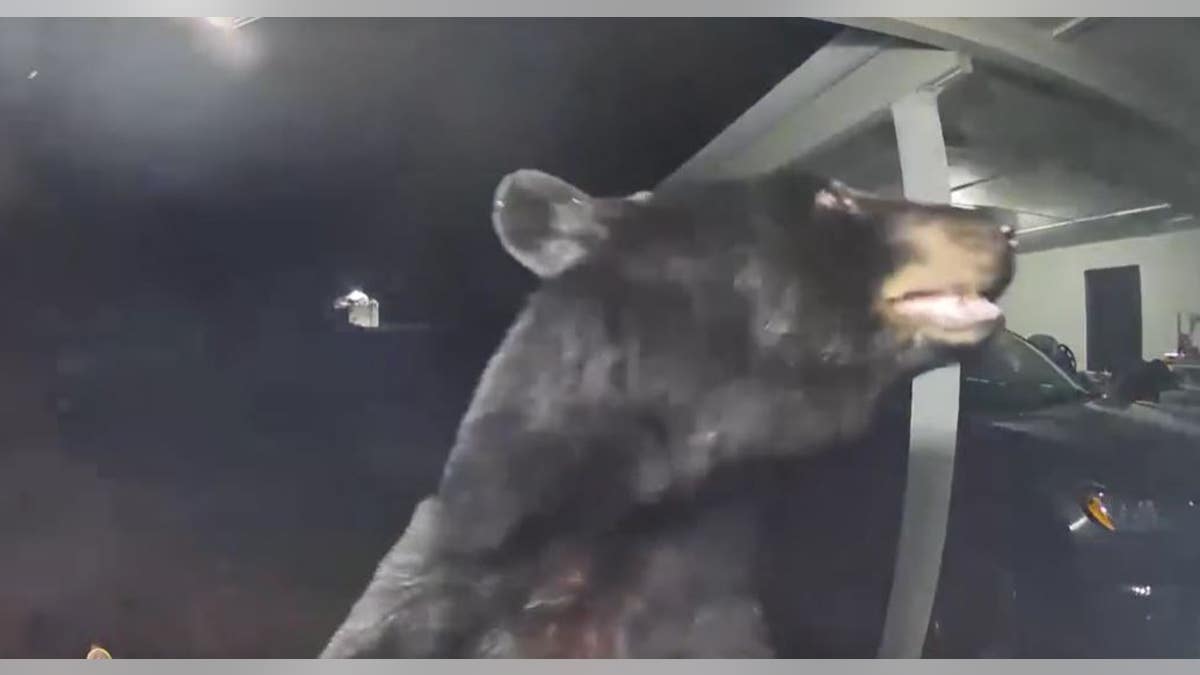 She said when she first moved into her Lake County home, one of the bears managed to open an outside freezer. 
"The mother bear dragged our deep freezer off of our porch and emptied it out in the yard like it's big huge, heavy, I couldn't even stand it up by myself, but [she] dragged it out and emptied all the contents out all over the yard," she told the news station. 
Since then, she said, the freezer was secured to the ground and padlocked shut. 
PLAYFUL BEAR IS CAPTURED DROOLING ALL OVER WILDLIFE WORKER ATTEMPTING TO DO YARD WORK 
In August, a woman in Daytona Beach was shocked to find a bear outside her door when she went to talk her dog for a late-night walk. 
"I thought there were just cats on the porch because there's always just cats on the porch," Gina Helsel told FOX 35. "So I'm like I'm going to take him and let him bark at the cats, and we can sleep the rest of the night. But I got a surprise. Yogi was out there." 
Helsel screamed and ran back inside with her dog in a moment that was caught of her Ring doorbell camera as well. 
"I've never been scared like that before," Helsel added. "It was terrifying. All I can remember thinking was 'I'm glad I'm half asleep because if I were wide awake, I'd probably be having a heart attack at this point.'"