The climate group Extinction Rebellion took responsibility for the protest that disrupted a U.S. Open match between Coco Gauff and Karolina Muchova on Thursday night.
Three protesters were seen in the stands wearing shirts that read "End Fossil Fuels" and at least one protester glued his shoes to the floor of Arthur Ashe Stadium. 
The United States Tennis Association later said that at least four were taken into custody after a 49-minute delay.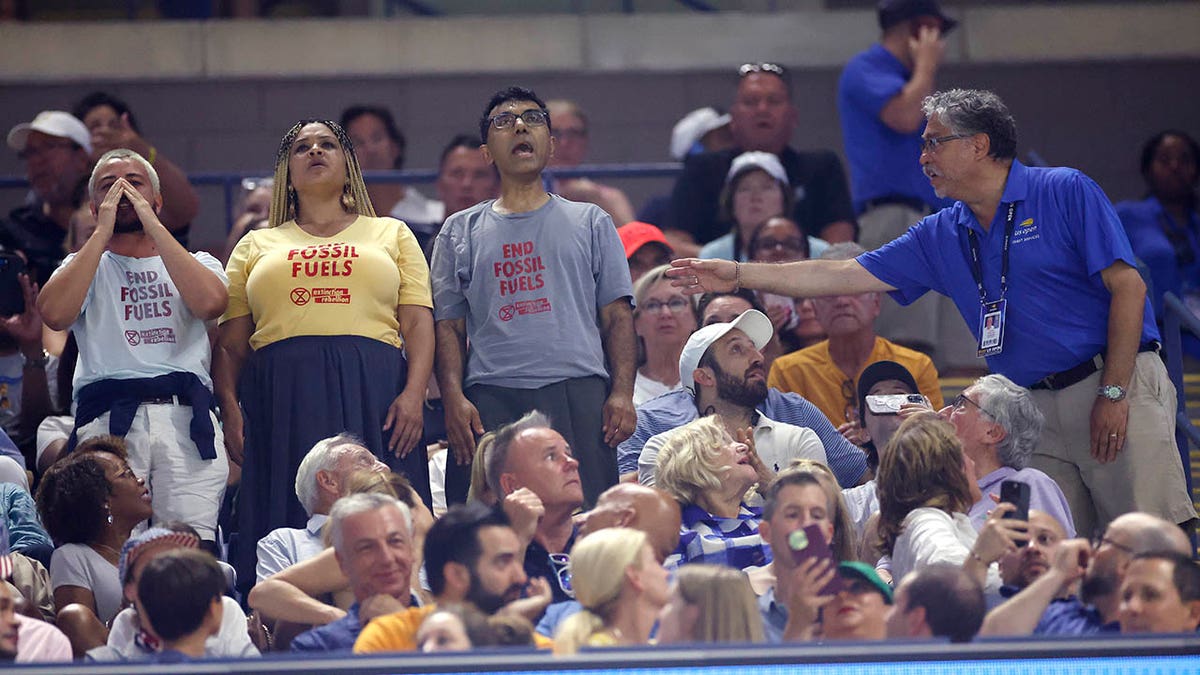 Extinction Rebellion took responsibility for the demonstration. The group's New York chapter released a statement saying there is "no tennis on a dead planet."
"Today's action highlights the neglect of the climate and ecological breakdown by governments and corporations," the group said. "The group emphasizes that the present socio-economic system can't protect people from the crises to come, because its very structure creates these crises and then ignores them.
US OPEN 2023: TEEN PHENOM COCO GAUFF PUNCHES TICKET TO FINAL; YOUNGEST AMERICAN TO DO SO SINCE SERENA WILLIAMS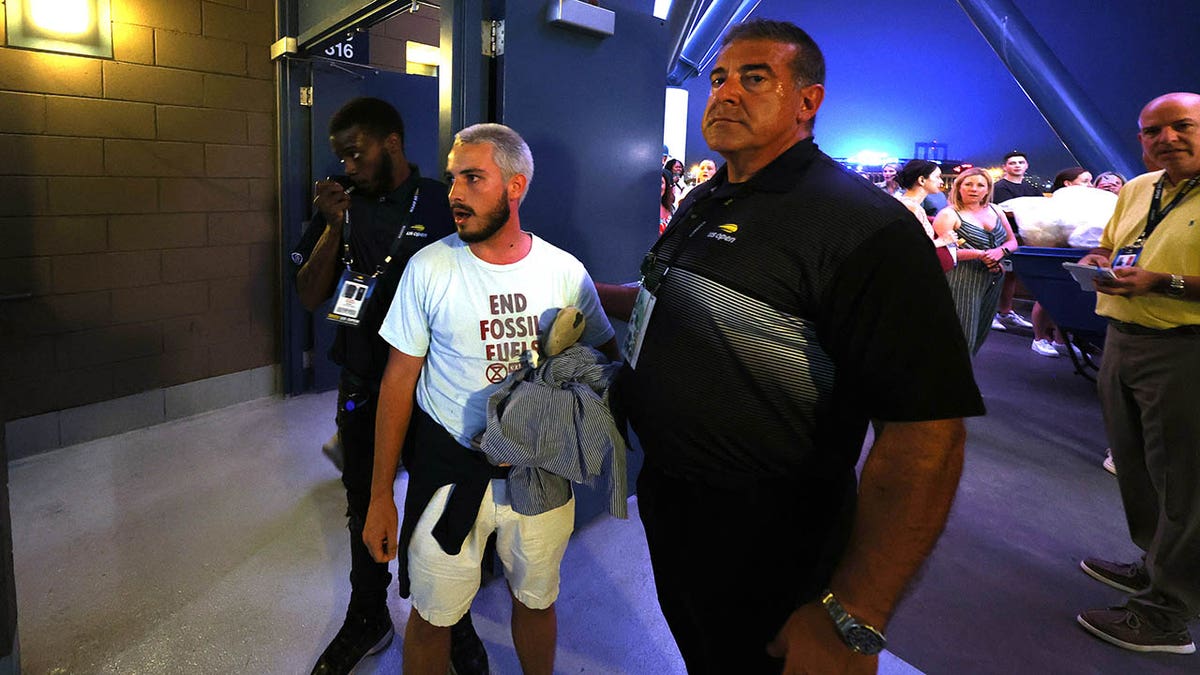 "The extremely short-term incentives of our key institutions — corporations and governments, which respectively function on quarterly profits and periodic elections, disregard the long-term dangers to our survival. This system is committed to stealing from future generations to sustain a lifestyle that primarily benefits the few (the so-called 'one percent')."
Extinction Rebellion added that the "climate and ecological crisis threatens everything on our planet, including sports" and pointed to players' recent issues with the excessive heat plaguing the tournament.
The group said the Biden administration's actions to combat climate change were not enough and demanded that "the government tell the truth by declaring a climate and ecological emergency, and halt biodiversity loss and reduce greenhouse gas emissions to net zero by 2025."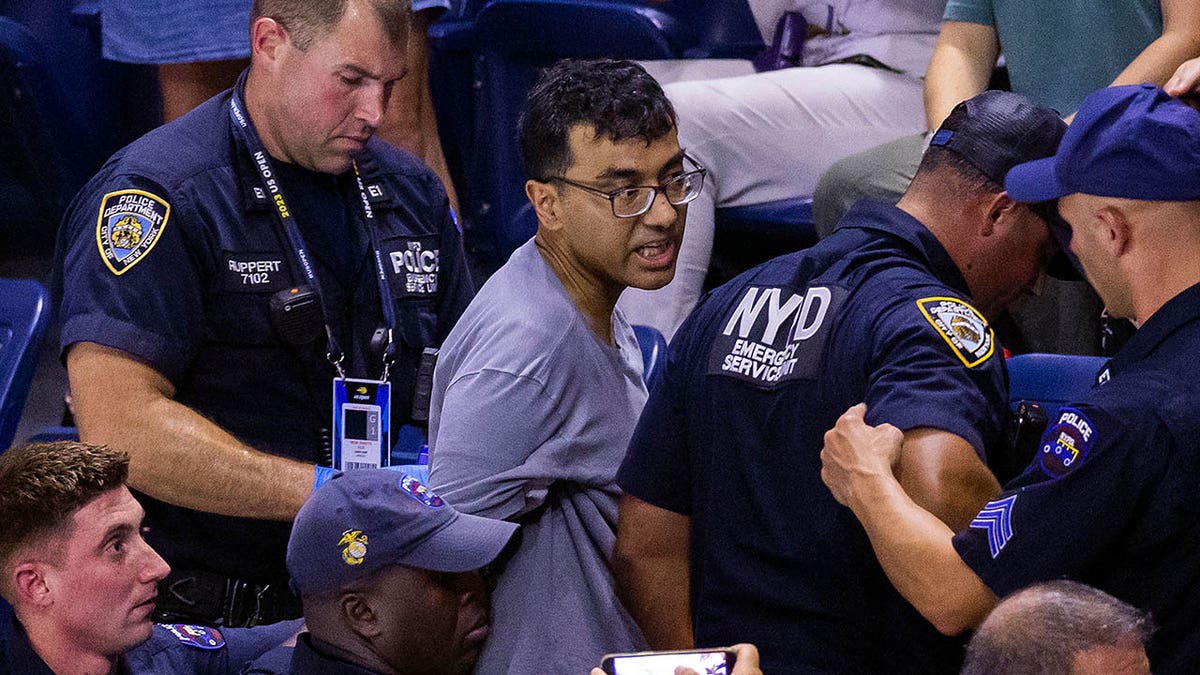 The incident occurred early in the second set with Gauff leading the match 6-4, 1-0. She later won the match in straight sets to head to the U.S. Open final for the first time.