Kansas City Chiefs tight end Travis Kelce has been in the news of late as his rumored relationship with Taylor Swift has taken the NFL by storm. 
On Friday, Kelce made headlines, and it had nothing to do with the pop star.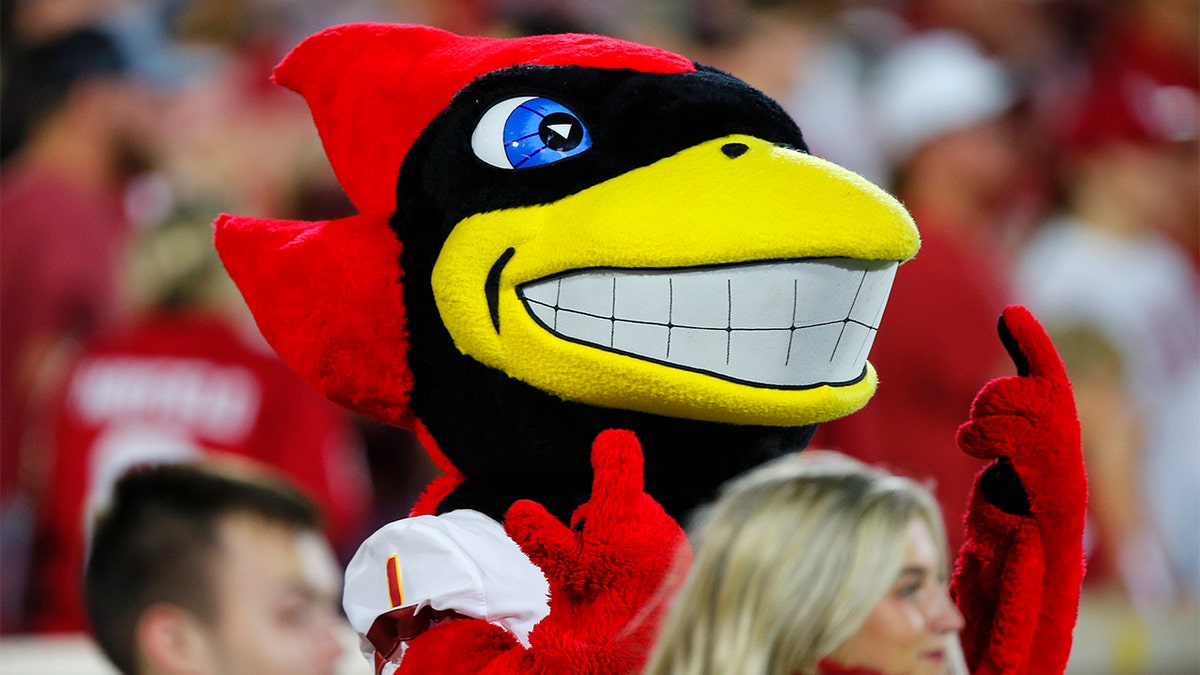 Klece walked into his Friday press conference wearing the headgear of Iowa State's mascot, Cy the Cardinal. 
RAVENS' MARK ANDREWS PRAISES TRAVIS KELCE AMID TAYLOR SWIFT RUMORS: 'RAISING THE BAR FOR A LONG TIME'
"How we doing guys?" Kelce said as he walked in wearing the headgear. "I'll give it about two more seconds. . . . Go Cyclones, man." 
"Ya, another friendly wager," Kelce said when asked whether he had lost a bet. "Unfortunately, my Bearcats. My Bearcats are struggling right now in the Big 12. It's alright. We got Baylor this week. We got Baylor this week. Hopefully, we can bounce back and get the train rolling."
Kelce reportedly had lost a bet to Chiefs vice president of communications Brad Gee, an Iowa State alum. 
Cincinnati, where Kelce played his college ball, lost to Iowa State 30-10 in Week 7. 
The Bearcats are off to a rough start in their first year in the Big 12, sitting at 0-3 in conference play and 2-4 overall.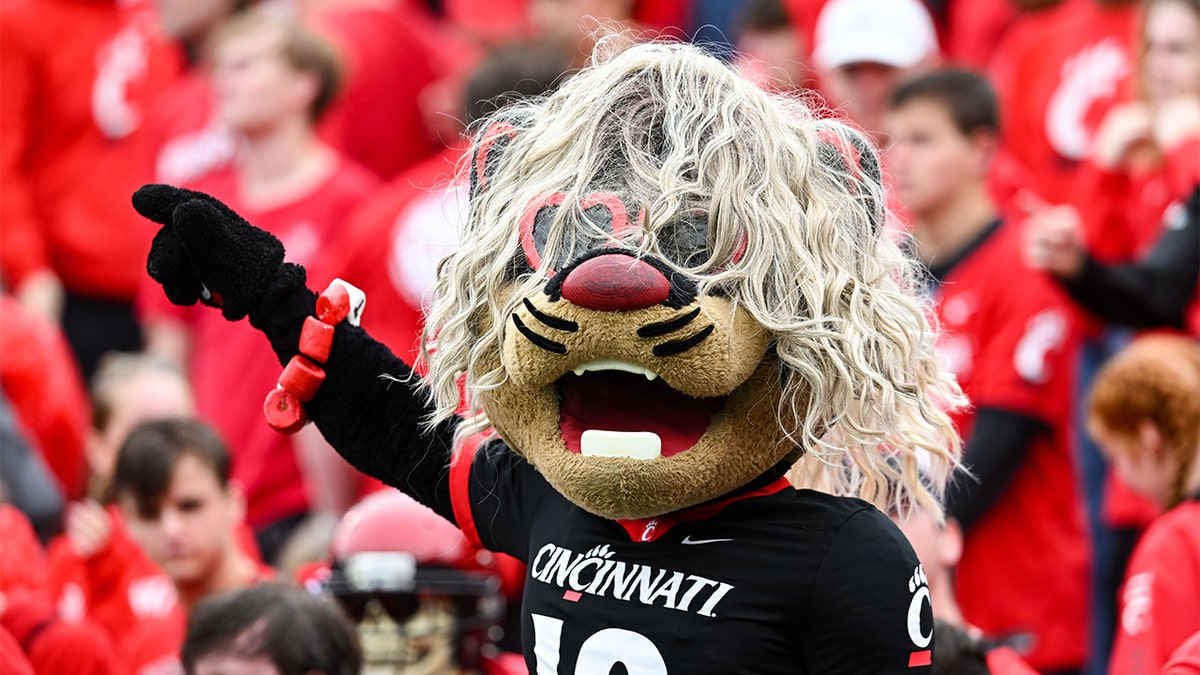 After winning their first two games, the Bearcats have lost four straight as a matchup with Baylor awaits. 
Cincinnati officially joined the Big 12 in July along with BYU, UCF and Houston. 
The conference is playing the 2023-24 seasons with 14 teams as Texas and Oklahoma play their last year in the Big 12 before heading to the SEC.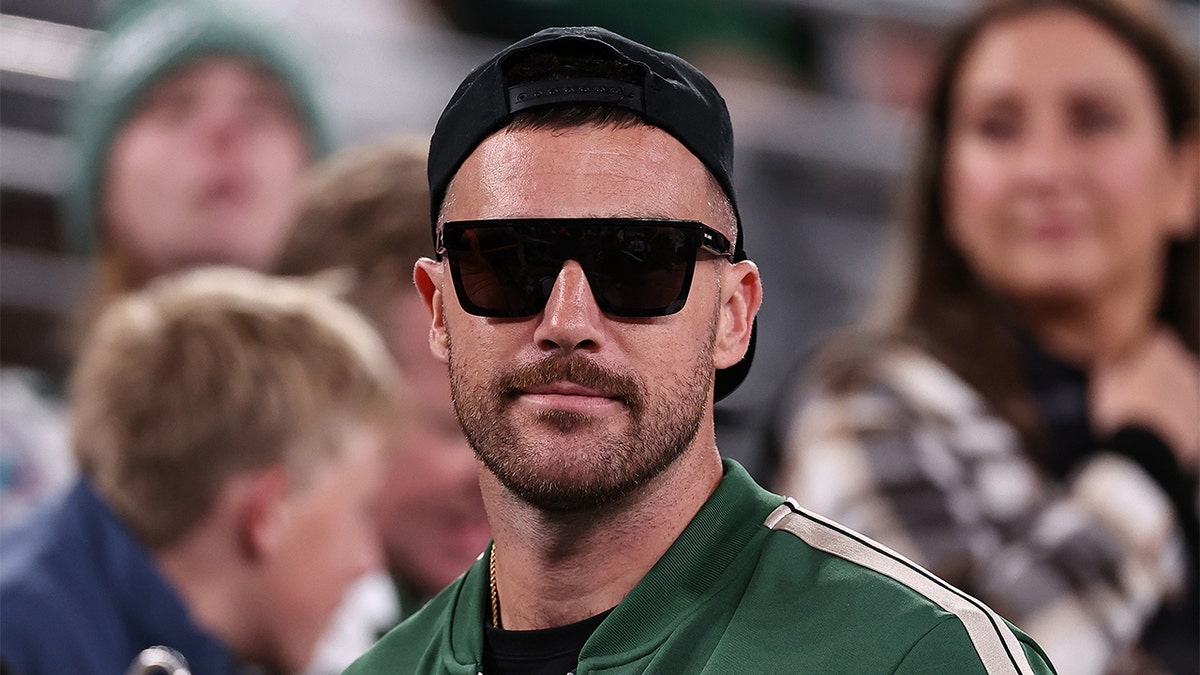 Starting in 2024, the Big 12 will four more teams as Colorado, Arizona, Arizona State and Utah depart the Pac-12 after the year. 
Kelce's Chiefs have won five games in a row after losing their opening game to the Detroit Lions. 
Kelce, a four-time All-Pro, has 36 catches for 346 yards and three touchdowns in five games this season.