The Biden administration's Office of Management and Budget (OMB) sent Congress an emergency supplemental funding package request to aid Ukraine, Israel and to increase security at the southern border on Friday morning. 
"Over the coming weeks, the Administration looks forward to continued engagement with members of both parties to reach a comprehensive, bipartisan agreement to fund the Government and invest in critical national priorities," director of OMB Shalanda Young said in the letter to Congress. "As part of that process, the Congress has an opportunity and obligation to advance our national security by addressing critical needs that should earn Bipartisan support."
The administration is asking for a $105 billion in total, according to sources familiar. 
The funding proposal includes $61.4 billion for Ukraine, $14.3 billion for Israel (with $10.6 billion allocated for military aid), $13.6 billion for border protection (including measures to combat the flow of fentanyl), and significant investments in Indo-Pacific security assistance, totaling around $7.4 billion. Additionally, there's $9 billion earmarked for humanitarian aid in Ukraine, Israel, and Gaza.
SENATE PREPARES FOR BIDEN TO SEND SUPPLEMENTAL FUNDING REQUEST WITH ISRAEL, UKRAINE AID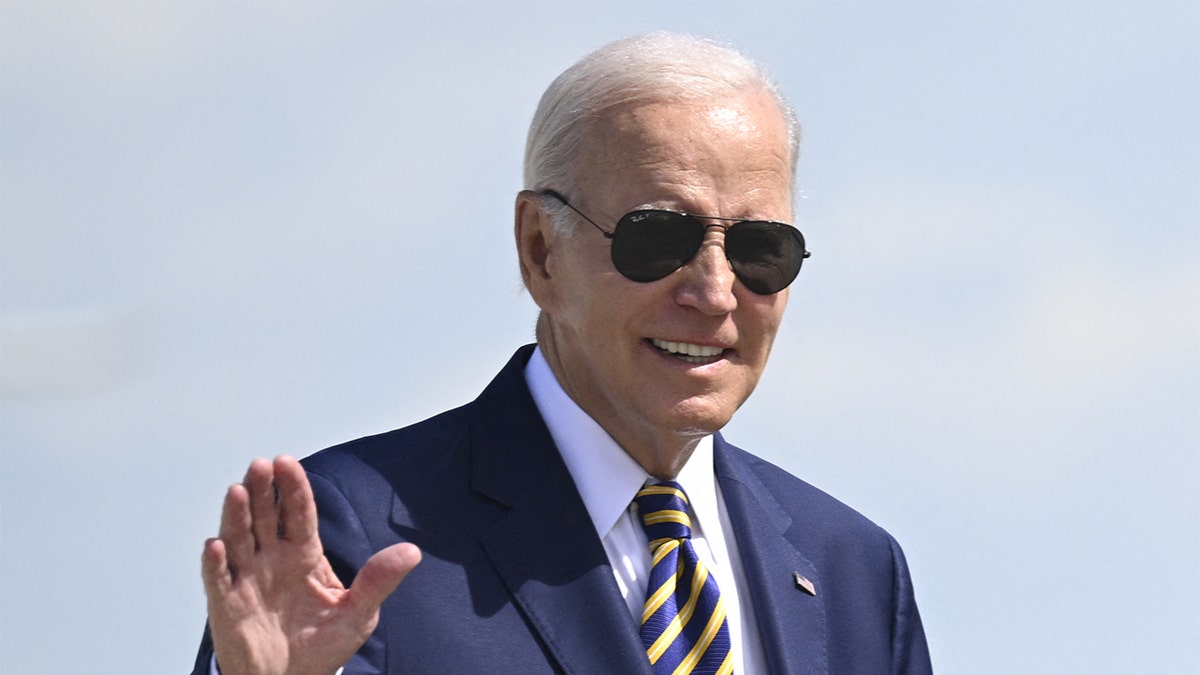 The request includes aid for Ukraine against Russia's invasion, aid to Israel in response to terrorist attacks by Hamas, and investment in 1,300 more border security agents to stop the flow of fentanyl as well as 1,600 more asylum officers to speed up asylum processing. 
Israel's funding will be used to bolster its air and missile defense systems such as the Iron Dome and development of the Iron Beam, a high energy laser weapon used in air defense. 
The request also requests funds to "cutting-edge" detection technology at the Southwest border and "investigative capabilities to prevent cartels from trafficking fentanyl into the United States."
WHITE HOUSE NEGOTIATES COMBINED AID TO ISRAEL AND UKRAINE WITH SENATE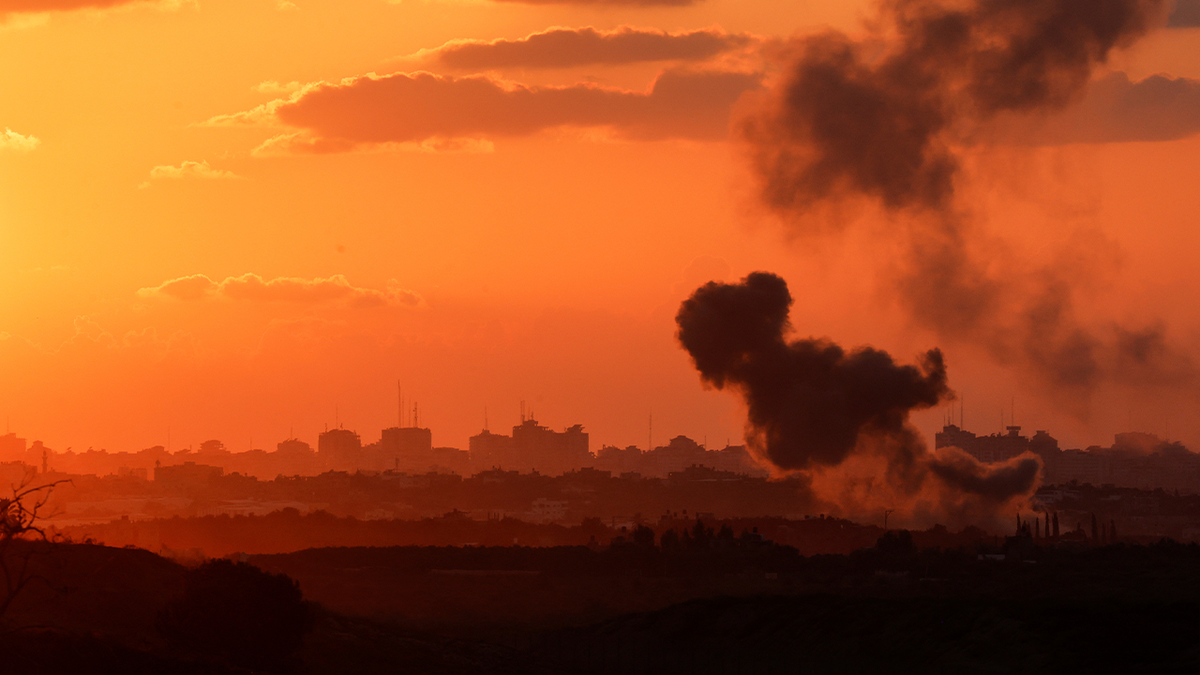 Humanitarian assistance for innocent civilians in Gaza and support for Israeli defense, along with aid for Palestinian refugees in the West Bank and surrounding areas, is also outlined.
"At the same time, we are also requesting support to provide lifesaving humanitarian assistance for civilians impacted by the war in Gaza, who have nothing to do with Hamas and are suffering greatly as well," National Security Advisor Jake Sullivan said on a press call Friday morning. "This budget request will also help the administration enhance embassy security in Israel and for neighboring embassies as we stay vigilant against threats to our personnel who serve our country every day overseas."
The letter stated that the U.S. has gathered a coalition of more than 50 countries providing aid to Ukraine, and that funding for the Eastern European nation — which was left out of the previous temporary spending package passed by Congress in September — cannot run out. 
Funding for Ukraine would go toward air defense systems, munitions, ground units, and other crucial resources that have been instrumental in Ukraine's successes, according to the request. Ongoing support will encompass military, intelligence, and defense assistance, investments in defense industries, transportation costs, and an increased U.S. troop presence in Europe.
Economic and civilian aid will be extended, including budget support, infrastructure investments, police backing, and removing explosive mines in recently reclaimed territories. 
GOP SENATORS RAMP UP PUSH TO REFREEZE $6B IN IRANIAN FUNDS: 'HAMAS IS JUST THE PUPPET'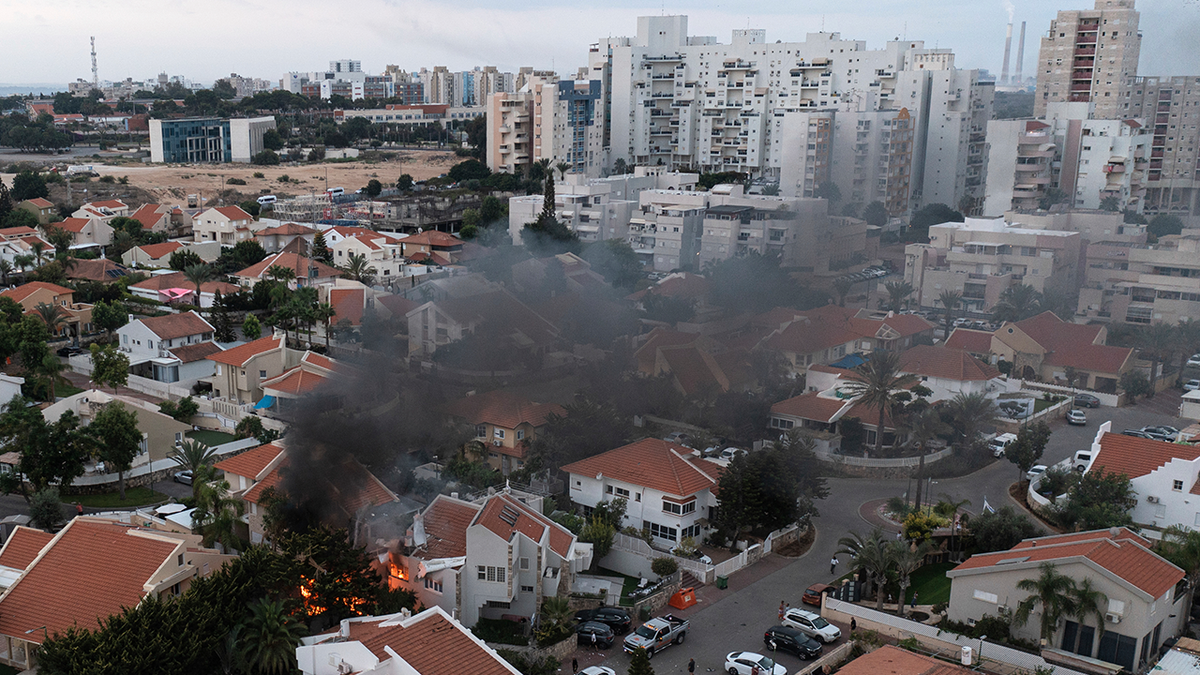 "As Ukrainians wage a tough counteroffensive and as winter fast approaches, the world is watching what the Congress does next. It is important that we
continue to do everything we can to help Ukraine succeed on the battlefield and protect its people," Young wrote. "As the President said, we cannot under any circumstances allow America's support for Ukraine to be interrupted—we are the indispensable Nation in the world, let's act like it."
Biden announced he would be sending Congress the request Thursday night in a foreign policy speech to the nation. However, negotiations began last week with the Senate about what would be included in the package.
In a call last week, the White House floated adding border security in the emergency package, but some Republican lawmakers are skeptical it will include what they want — much stricter border policies to quell the influx of migrants at the border.
Senate Minority Leader Mitch McConnell, R-Ky., said Tuesday during the first Senate GOP press conference since Hamas attacked Israel on Oct. 7 that the White House will need to draft a "broad" spending bill for aid to Israel that includes "credible" solutions to the border crisis.
"When the Senate receives this request, we spring into action and move it as soon as we can," Sen. Majority Leader Chuck Schumer, D-N.Y. said on the floor Thursday morning.
But some lawmakers in the upper chamber, who are more skeptical of aid to Ukraine but supportive of Israel, want the funding packages to be split up and voted on separately. 
"There is an immediate responsibility on Congress to make sure Israel has what it needs to defend itself, and to hold that aid hostage by linking it with a myriad of other issues – including bailout for sanctuary cities and more money for Ukraine – is irresponsible. These separate funding requests should be considered as such," Sen. Marsha Blackburn, R-Tenn., told Fox News Digital in a statement. 
In a letter sent to Schumer and McConnell on Friday, a handful of GOP senators wrote: "These are two separate conflicts and it would be wrong to leverage support of aid to Israel in attempt to get additional aid for Ukraine across the finish line." 
Sens. Roger Marshall, Mike Lee, Ron Johnson, Rick Scott, Cynthia Lummis, Mike Braun, J.D. Vance, Josh Hawley and Blackburn signed the letter. 
This is a breaking story. Check back for updates.